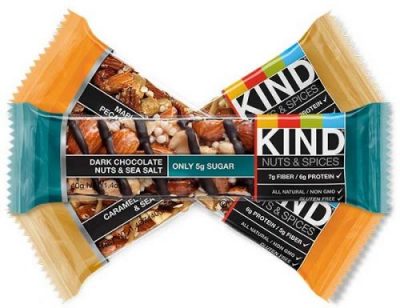 Free KIND Snack Bar-Here's your chance to do something kind! Click here to send your friend a #kindawesome card and they can then claim their free KIND Snack Bar! Click the 'Send a Kind Snack' button and follow the prompts to put some kindness out there!
Free Benefit Cosmetics Primer, Bronzer & Mascara-Here's your chance to earn free cosmetics from Benefit with social sharing! Enter your email here and start sharing your unique link to earn great freebies such as face primer, matte bronzer, and mascara. Offer available for a limited time.
Free Elevation by Millville Protein Powder-Register or login to your Shoppers Army account and apply for this freebies! If chosen, you'll receive Free elevation by Millville Protein Powder for a limited time.
Free Patagonia Stickers-Click here and request your free stickers from Patagonia! You'll receive two at random and you may request them once every four months. Available while supplies last.
Free Valentine Bean Bag Toss at Home Depot-On February 3rd from 9am-12pm, bring your kiddos to Home Depot for a free craft day where they can make a Valentine Bean Bag Toss. Click here for more info about this event and to find your local store.
Free Hoegaarden Beer Glass-If you are over 21 years old, you're eligible for this freebie! Click here to request your free Hoegaarden 2017 Beer Glass! After you answer the questions, you'll simply have to wait 8-10 weeks for delivery. Available for a limited time.
Free Sun-Maid 100th Anniversary Cookbook-You can order this jam-packed recipe booklet by clicking here and completing the linked form. (You can request the booklet mailed to you, or simply download a digital copy). This booklet contains all of Sun-Maid's most popular recipes over the last 100 years!
Free DHC Skincare Sample Pack via phone call-Call  1.800.DHC.CARE (342.2273) to receive free DHC Skin Care Samples. You'll receive samples like Deep Cleansing Oil, Velvet Skin Coat and more! Available for a limited time!
Free 2018 Gardener's Idea Book-Click here and fill in your contact info to request your 2018 version of the Gardener's Idea Book free of charge. Available while supplies last!
Free 2018 Ontario Parks Calendar-Simply add this beautiful calendar to your cart and register for an account to complete checkout for your free 2018 Ontario Parks Calendar! While supplies last.
This post contains affiliate links.