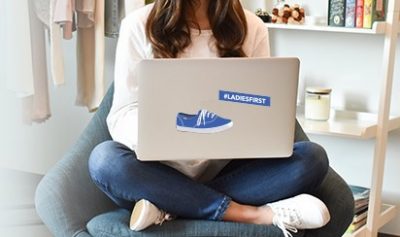 Free Keds Stickers-Fill in this simple order form to request your free Keds stickers. Allow 6-8 weeks for delivery, while supplies last.
Free Sun-Maid 100th Anniversary Cookbook-You can order this jam-packed recipe booklet by clicking here and completing the linked form. (You can request the booklet mailed to you, or simply download a digital copy). This booklet contains all of Sun-Maid's most popular recipes over the last 100 years!
Free Address Planter Box DIY from Home Depot–Click here to get all the info you need to enjoy a free Address Planter Box DIY this Thursday, August 16th at your local Home Depot.
Free Office Visit & Consultation for your Pet at Banfield Pet Hospital-Click here and fill out your info to get a coupon redeemable for a free visit and consultation for new pet patients. 
Free Subscription to CNET Magazine–Enjoy a free subscription to a magazine entirely devoted to all things Tech, CNET! Available for a limited time, while supplies last.
Free Southern Marsh Sticker–Click here to request your free adorable sticker from Southern Marsh! Available while supplies last.
Free Rewards from TGI Fridays–Get a free dessert or app, chips & salsa plus more by signing up here for Fridays Rewards. Each time you visit the restaurant, you'll be rewarded with free chips and salsa….awesome!
Free ZonePerfect Single Bar for Kroger & Affiliates-This Friday, August 17th, you may download your free ecoupon, redeemable through 9/2/18 for a free ZonePerfect Single Bar! Click here to download the ecoupon!