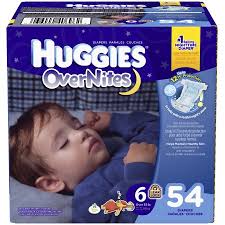 Free Huggies Overnight Diaper Samples- Simply click here and fill out the form to request your free Huggies Overnight Diapers! Available for a limited time.
Free 4o Count box of ob Tampons- Click through and complete this survey to find out of it you qualify for this generous freebie. Allow 6-8 weeks for delivery. Available while supplies last.
Free Sample of LivRelief Pain Relief Cream- Click through the LivRelief Facebook post and fill in the form that pop-ups to request your freebie! (This form is not mobile-friendly). Available while supplies last!
Free Birthday Burger from Red Robin– Join Red Robin Royalty club to sign up for a free burger on your birthday. Surprise perks will be sent through out the year! Click "register now" and look for the email to sign up. Valid at participating locations only.
Free $10 at Lane Bryant- Text MOBILE to 552255 and receive a code good for $10 off ANY Lane Bryant in store purchase, with no minimum. This offer is valid through June 25, 2017.
Free $10 off at Payless-  Click through the Facebook Link and push the "Save" button for your coupon.
Free Subscription to Arthritis Today magazine- Click here to start your free subscription to Arthritis Today. Available while supplies last.
Free Roll of PooVault Dog Poop Bags-Click here and fill in the pop-up form to request your freebie. You'll have to click the link in the email to complete your request.
Free Hot or Iced Coffee at Pilot & Flying J-All week long, Pilot & Flying J are offering a free hot or iced coffee (any size) in honor of Father's Day! Click here for more info. Good through Saturday, June 24th
Free Chef's Cut Real Steak Jerky– Kroger & Affiliates can download a coupon redeemable for a 2.5 oz bag of Chef's Cut Real Steak Jerky. Downloadable Friday June 23rd, and can be used through July 9th.
Free 4 x 6 prints from Snapfish- In honor of Father's Day, Snapfish is offering 20 free 4 x 6 prints any time from now through June 20th. Upload your photos, add to cart and use code DADPRINTS to redeem the deal!
Have you found any great Freebies? Share them with us in the comments!
This post contains affiliate links.