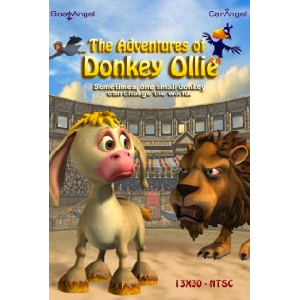 Free 3-D Animated Tales of Donkey Ollie DVD–Fill in the short form here to request your free Donkey Ollie DVD! Please allow 6-8 weeks for delivery. For a limited time, while supplies last.
Free Mini Tactical Flashlight from Copenhagen-Register your account here and then vote on the "Own the Hunt" page. Next you will be able to scroll down and request your free flashlight. Available for a limited time, while supplies last.
Free USB Type-C to Micro USB Converter–Click here and register your account to get started. Add the item to your cart and use this promo code to make it free (with free shipping):  FREE1016UC.
Free Craft Event at Home Depot-This Thursday, October 19th, treat yourself to a workshop and learn to create a practical piece of Halloween decor – a Gravestone Candy Box. Find your local store here.
Free 45 day Subscription to HULU with Limited Commercials- If you are a new or returning customer of HULU you qualify for this awesome freebie. Click here to begin your free 45 day subscription. Available for a limited time.
Free Glock Promo Pack–Click here and fill in the form to request your free Glock Promo Pack, including a free Glock Lanyard, Pen, Pencil, Sticker, Patch and Glock 17 keychain! Available for a limited time.
Free Zicam Cold Remedy Nasal Spray or Zicam Extreme Congestion–Click here to Apply with CrowdTap to receive a free Zicam Nasal Product for free! If you are new to CrowdTap, you will need to register first before applying for the Zicam offer. Available for a limited time.
Free LEGO Mini Model Build– Register now for your child to participate in a free lego mini build at your local lego store! On November 7th & 8th your child can build a mini LEGO dog; space is limited so sign up soon!
Free Subscription to Outside Magazine–Click here to begin your free subscription to Outside Magazine. Available for a limited time.
5 Free Coffees at Pret A Manger- Hurry! The first 50,000 people to download the Pret A Manger app will be rewarded with 5 free coffees! Available while supplies lasts.
Free Idahoan Potato Soup at Kroger & Affiliates-On Friday October 20th, you can download your free ecoupon for Idahoan Potato Soup from Kroger. Available Friday only but redeemable through November 5.
This post contains affiliate links.