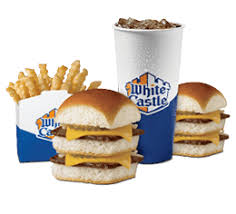 Free Combo from White Castle-Simply download and register with the White Castle App to get started. When you place your first order, you'll receive a free combo with 4 cheese sliders, small fry, and a small drink! Offer valid through April 13th.
Free Set of In Touch Art Prints-Click here to fill in the form and order your free Art Prints from In Touch Ministries. One free order per household, while supplies last.
Free Lunch Combo at Little Caesars on April 2nd-Stop at Little Caesars on April 2nd from 11:30-1pm to pick up your free lunch combo including a 4-slice Deep Dish Pizza plus a 20 oz Pepsi! Mention the offer when ordering to get it for free! Click here for more details. 
Free Sample of Kate Spade In Full Bloom Fragrance-Click here to order your free fragrance sample. Available for a limited time, while supplies last.
This post contains affiliate links.