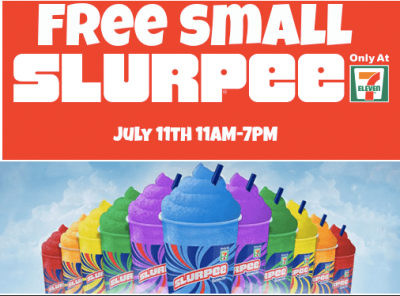 Free Slurpee Day at 7-Eleven-Tomorrow, July 11th, stop by your local participating 7-Eleven to get a free small Slurpee, in any flavor. It's Slurpee Celebration Day!
Free Sample of Dr. Sheffield's Toothpaste-Click here and fill in your shipping info to request a free sample of Dr. Sheffiel
Free Free Personalized Bookmarks at Walgreens-Order four personalized bookmarks from Walgreens for free! Click here and add the bookmarks to your cart, using the promo code PICYOURMARK. Choose in store pickup to avoid shipping and your cost will be $0!
This post contains affiliate links.