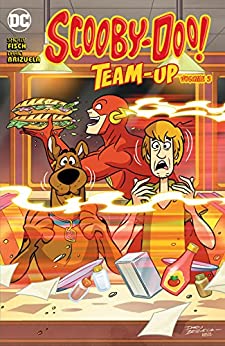 Free Scooby Doo Digital Comics — My son was so happy to download dozens of Scooby Doo Digital Comic Books from Amazon. Click here for the selection, there are a ton!

Free Island Saver for Xbox One, Nintendo Switch & PS4 — Another great free download for Xbox One, Nintendo Switch, and PS4. Click here to get your download for a limited time only.
Free Google Digital Garage Digital Training Courses — Lots of free digital training courses are available now through Google Digital Garage! Click here for all the details and to get started.

Free Morton Salt Water Test Strip — Get your free Morton Salt test strip for a limited time by clicking here.
Free 5×7 Photo Cards at Walgreens — Get six free photo cards from Walgreen when you use the code PREMIUM6 and choose in store pickup. Click here to upload your favorite photos!
Free Packet of Flower Seeds — Click here to request your free packet of Black Eyed Susan or Butterfly Milkweed flower seeds. Available while supplies last.

Free Burrito on Your Birthday at Moe's Southwest Grill — Get a birthday Buritto from Moe's when you download the Moe's Rockin' Rewards app and add your account details. Click here to get started.

Free two month membership to Kindle Unlimited — Read to your heart's content with 2 free months of Kindle Unlimited. Click here for all the details.
This post contains affiliate links.