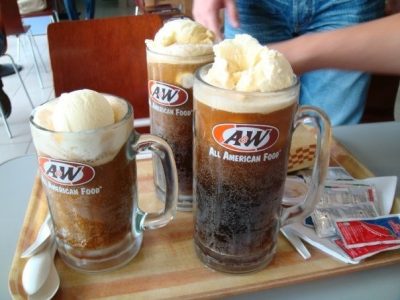 Free Root Beer Float Day at A&W-Today visit your closest A&W location between 2pm-8pm for a free Root Beer Float! Click here for all the details. 
Free Sample of Kona Red Mountain Coffee-Fill in this form to request a free sample of Kona Red Mountain Coffee. You can expect your package to arrive in about 3 weeks. Available for a limited time only.
Free Hallmark Greeting Card–Make your own card using this iOS app and use code: FREECARD at checkout to order it for free! You'll have to create an account before checkout. Available for a limited time only.
Free $10 Store Credit at Lane Bryant via Text-Text TRENDY to 552255 to get a code good for $10 off a Lane Bryant in store purchase with no minimum. This offer is only valid through 8/17.
Free Banfield Pet Hospital Office Visit & Consultation–Complete the form, print the coupon, and redeem at your local Banfield Pet Hospital for a free office visit and veterinary consultation.