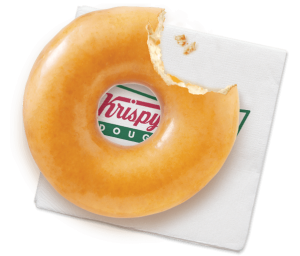 Free Original Filled Doughnut at Krispy Kreme on June 22nd-Visit your local Krispy Kreme on June 22nd for a free origial filled doughnut. Click here for all the details. 
Free Toy Story Event at Target-On June 29th between 10am and 1pm, visit your local Target with the kids for fun Toy Story toy demos, giveaways and more! Click here for more info.
Free $10 ThredUP Credit–Click here and sign up to get a free $10 added to your account. Share with friends to earn more free credits. In addition, you can save up to 50% off your first order when you join today.
Free Izod Pencil Pouch At JCPenney-Bring your children to your local JCPenney on July 13th from 11 to noon to color a Back-to-School Pencil Pouch. There are lots of other free activities as well. Click here for more details.
Free West Coast Customs Car Care Product Sample-Fill in the form here and select your choice of free products from the following: Car Wash Soap, Carpet & Upholstery Cleaner, Exterior Detailer, Interior Detailer, Spray Wax, Tire Gloss, Wheel & Tire Cleaner, Tire & Trim Shine or Synthetic Wax. Available for a limited time.
This post contains affiliate links.