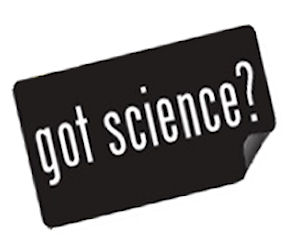 Free Got Science? Sticker from Union of Concerned Scientists- Click here to complete the 5 question survey and request your Got Science? Sticker!
Free Sample of Essential Oils– Receive a free sample of your choice from: Relief, Relax, Breathe or Recover Essential Oil Blends from Noni! Available only while supplies last; click here to request your sample. 
Free Midwest Living Magazine- Start your free two year subscription to Midwest Living by creating an account and submitting your shipping details here. 
Free 2lbs of paper-shredding at Staples- Staples is offering a coupon for 2 free pounds of paper shredded in store. Get your coupon here! Valid through 3/18/17.
Free Wildflower Seeds from Cheerios- As part of their Bring Back the Bees promotion, Cheerios is offering free wildflower seeds when you sign up here. Please allow 4-6 weeks for delivery.
Free Sunglasses for Kids- This Saturday, March 18th, the first 100 kids age 12 and under at each participating Kmart location will be given a free pair of sunglasses. Click here for more info!

Free Sample of DAO Labs Dietary Supplement- Click "Get Your Free Sample" to sign up for this effervescent powder sample! Available while supplies last. Please allow 4-6 weeks for delivery.
Free Magazine Subscriptions- Here's a chance to earn great titles for free from RewardsGold. Choices include Wine Spectator, New York, US Weekly, Gold Digest or more. Sign up here and choose your reward!
Specials and Surprise Offers from Au Bon Pain eClub- Join the Au Bon Pain eClub and receive a free travel mug, birthday lunch, and other fun offers! Click here to sign up for your Au Bon Specials & Surprises.
This post contains affiliate links.