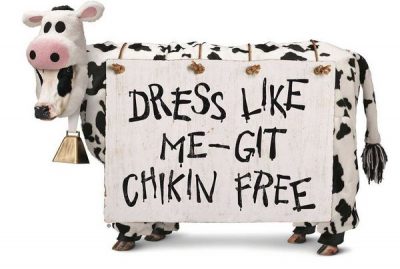 Free Entree Today During Chick-fil-A Cow Appreciation Day-You can get a free entree at Chick-fil-A today and your kiddos can get a free kid's meal. Click here for all the details.
Free Sample of SOMILD Hyaluronic Acid Serum–Click here to order a free sample of SOMILD Hyaluronic Acid Serum. Available while supplies lasts!
Free $10 ThredUP Credit–Click here and sign up to get a free $10 added to your account. Share with friends to earn more free credits. In addition, you can save up to 50% off your first order when you join today.
Free Rocket Pencil Box at Home Depot-Drop by Home Depot between 9am and 12pm on August 3rd to make their own Free Rocket Pencil Box. Click here for more details. 
Free Scrub Club Sticker Book-Here's a great freebie for anyone who loves stickers! This offer is getting a lot of traffic, so refresh the page if you have trouble. Click here to request your free Scrub Club Sticker Book!