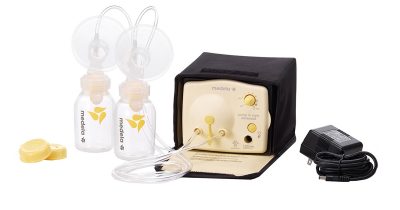 Free Breast Pump from Aeroflow for Expecting Mothers-If you are expecting (or one of your friends is), check this out: Aeroflow is offering a free Breast Pump to Expecting Moms. You will need to share your insurance info to qualify.
Free Week of CorePower Yoga-Start the New Year off with a new healthy havit. Get a free week of yoga from CorePower Yoga. This offer is available for a limited time, at participating locations. 
Free Buford Burger from Johnny Rockets
-Join the Rocket e-club and you'll get a free burger offer along with other offers throughout the year.
Click here to get started. 
Free Espresso Drinks at Starbucks Pop Up Party-Last day for this fun event! Starbucks is hosting surprise pop-up events across the country with free drinks! Click here for more details. The event 0ends 12/31.
Free Big Buford Burger from Checkers–Sign up for text alerts from Checkers to get an offer for a free Buford Burger. Available for a limited time.
Free Swag with Tito's Vodka–Click here to sign up for the Tito's Taster Fan Club (ages 21 and up) to get freebies such as calendars, coasters, keychains and more.