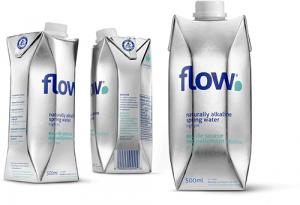 Free Box of Flow Water-Scroll down, click the free coupon box, and print up to two coupons each redeemable for a free 500ml Flow Water (naturally alkaline spring water!). You can pick up your water at any Whole Foods.
Free Classic Car at Home Depot-Head out to Home Depot with the kids on June 2nd from 9am-12pm so they can build a keep a free Classic Car. Get more info here.
Free Pre-K Pass for Kids at Select Theme Parks-If you have a child age 3-5, this is a great offer! Get a free pass for any child in your home age 3-5. Click the link for the park of your choice to access the form:
Free Audio Book–Click here to download your free Audible copy of American Pharoah: The Untold Story of the Triple Crown Winner's Legendary Rise from Amazon. Just make sure that the price is still $0.00 before you checkout and get the download. 
Free Passes to a Screening of Deadpool 2-Limited locations are giving free passes for a May 10th screening of Deadpool 2. Click here to submit your zipcode and get your passes!
Free Himalayan Mineral Water & AMP Organic Energy Drink-Jewel-Osco shoppers can load to free ecoupons redeemable for free Himalayan Natural Mineral Water & AMP Organic Energy Drink to your shoppers card. Offer expires today!
This post contains affiliate links.