Buy any 2 large DIGIORNO pizzas, get 1 free
$0.55 off any Two Sun-Bird Seasonings
$1.00 off TWO (2) Tai Pei or Tai Pei Asian Garden
$2.00 off 16oz WELLESSE Vitamin D3 & Calcium
$3.00 off One WELLESSE Joint Movement Glucosamine
$2.00 off THREE Wet IAMS Cat Food
$2.00 off THREE Wet IAMS Dog Food
$2.00 off ONE IAMS SO GOOD Dry Dog Food
$2.00 off ONE Dry IAMS Dog Food
$2.00 off ONE Dry IAMS Cat Food
Buy Catch Phrase, Get a Tombstone pizza Free
SAVING STAR
Save $5.00 when you spend $20.00 on any GOYA® food products. Choose from great products such as GOYA® Beans, GOYA® Rice Mixes, GOYA® Adobo, GOYA® Green Olives, GOYA® Olive Oil, GOYA® Frozen Products and 100's of others! 
Save $5.00 when you spend $15.00 on any all® Laundry Detergent. Expires Feb 5.
Score Allrecipes for 60% and get a full years subscription for only $10!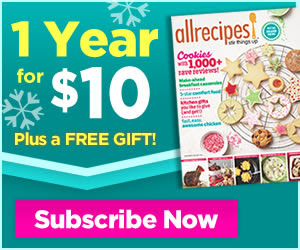 Join Jenny Craig for FREE plus receive first month for FREE.
Sign up and print certificate for FREE Dailies contact lenses.