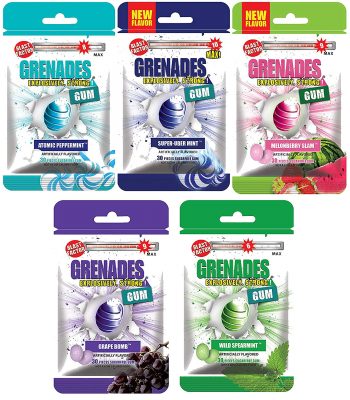 Free Sample of Grenades Gum-Got Grenades Gum? Click the "Get Offer" box on Facebook and fill in the pop-up for form to request a sample. (This offer may not be mobile-friendly and may not be available on all accounts). Available while supplies last.
Free Back to Nature Crackers or Cookies– You might be eligible to sample a package of Back to Nature Crackers or Cookies for free. Fill in this form including why you are interested in tasting their products. Select requests will be fulfilled with a free full-size box.
Free T-Mobile Test Drive Hotspot Device-If you're thinking about a new cell service, you can try T-Mobile for free! Click here to sign up for T-Mobile Test Drive for 20 days of service or 30GB of data plus a T-Mobile Hotspot. This offer is available for new customers only, for a limited time.
Free The Pioneer Woman Holiday Brunch Party–Apply to host a free Holiday Brunch Party from the Pioneer Woman. If you are chosen, you'll receive a free party pack! Available for a limited time, for select applicants.
Free Personal Pizza at Chuck E Cheese's-Want free pizza? Sign up here for Chuck E. Cheese's More Cheese Rewards Program. Once you've registered, logged in and confirmed your telephone number you'll be able to access that free pizza reward
Free Sample of Emergen-C Protein Fuel & Superfoods–Get your free sample pack of both Emergen-C & Emergen-C Protein Fuel & Superfoods when you fill in this form and allow up to 8 weeks for delivery. Available for a limited time, while supplies last.