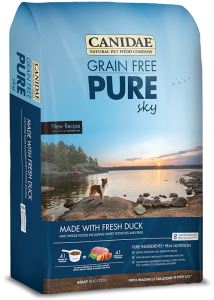 Free Snickers Bar During Monday Night Football–Watch Monday Night Football and this page to see if a "Hunger Play" happens. Click the link in Facebook Messenger and follow the prompts to request your free Snickers.
Free Office Visit & Consultation at Banfield Pet Hospital–Click here for more info on how your pet can be seen for free at Banfield Pet Hospital. Available for a limited time.
Free Gingerbread Man Ornament at Home Depot-Bring your child to Home Depot on November 24th from 9am to 12pm where they will create their own free Gingerbread man Ornament. Click here for more info. 
Free Subscription to Men's Health Magazine–Click here to complete a survey with RewardSurvey.com. You can earn a free subscription to Men's Health Magazine (or other titles)! Available for a limited time.
Free Idahoan Potato Pouch or Cup at Kroger-This Friday, download your ecoupon redeemable for a free Idahoan Potate Pouch or Cup! Coupon may be redeemed through 11/25/18, but it is only available this Friday. 

Free Sample of PerfectAmino PowerMeal Shakes-Click here to request your free sample of PerfectAmino PowerMeal Shakes. Available for a limited time, while supplies last.
Free Redbox DVD Rental-Answer trivia questions correctly to earn free rentals! Just text TRIVIA to 727272 to get started. Each correct answer earns 25¢ towards a free 1-night disc rental!
This post contains affiliate links.