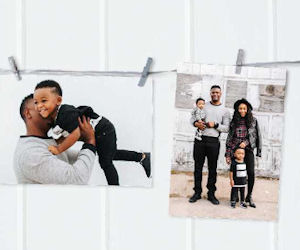 20 Free Prints from Snapfish- Upload your photos and add to your cart. Use promo code 20FREEUSA to get them for free with free shipping! This offer is good through today, July 6th only!
Free Bolthouse Farms Dressing with Mobisave- (Facebook & Mobile required) Click through to the Bolthouse Farms Facebook offer 'Learn More' button. You'll have the chance to enter your mobile number and you will receive a link to download the MobiSave app. Then you will get your offer for a free Salad Dressing from Bolthouse! Yum!
Free Magazine Subscriptions from RewardSurvey- New Magazines are available now, such as Bon Appetit, Autoweek, Allure, Glamour Magazines & More! Just click through and take a survey to get started. You'll earn 20 points which can be applied to a free subscription. It's that simple!
Free Redbox Game Rental- CertifiKID is offering a free Game Rental from Redbox! Click the "Claim Free Rental" button and checkout to get your free code redeemable for a game. Offer expires 8/15/17.
Free Coffee Today at Wawa- This is the first day of free coffee Wednesdays at Wawa! Just sign up for your Wawa rewards club and score free coffee today July 5th and again each Wednesday this month: July 5th, 12th, 19th and 26th. 
2 Free Tubs or Packs of Challenge Cream Cheese- Sign up here for your freebies, redeemable at H-E-B or Central Market by H-E-B. Allow 6-8 weeks to receive your coupons. Available while supplies last.
Free Slush with the Sonic App- Download the Sonic App and receive a free Sonic Slush! Click here to see the commercial. 
Free Nateeva Fragrance Sample Pack-Register for an account here and check the box that says you want free samples. Proceed to checkout to order your freebies! For a limited time only, while supplies last.
Free Sample of Vichy Mineral 89 Hyaluronic Acid Moisturizer- Fill in your mailing address here to request your free sample! Available while supplies last.
Free Samples of Sekkisei Lotion & Sekkisei Herbal Gel- Visit their website and click the "Get My Samples" button. Once you've filled out the form, your samples will be on their way. Available for a limited time, while supplies last.
Free Nestle Toll House Ice Cream Sandwich with the 7-Eleven App- Download the 7-Eleven App or log in if you already have an account. You can redeem your Free Ice Cream Sandwich offer at participating locations today ONLY! VALID THROUGH JULY 4TH, 2017.
Free Subscription to No Nonsense Magazine– Click here and fill in the contact form to begin your free subscription to No Nonsense Magazine! Available while supplies last, courtesy of Beverly International.
Free Album Download-Download Jay-Z's newest album 4:44 for free using the voucher code: Sprint. Click here to get started; this offer is available for a limited time only.
Free Photo Prints from Shutterfly – Get 101 free photo prints from Shutterfly! Click here and use the promo code FOURTHFUN at checkout to order your freebies! Offer good through tomorrow, July 4th 2017.

Free Belif Skincare Samples- Please note: A Mobile Device is needed for this offer. Take the Belif K-beauty quiz and get free samples of their skincare line. Click here with your mobile and confirm your request via email while supplies last. Your samples will be on their way in no time!
Free Pack of Zonnic Stop-Smoking Aid-If you are 18 or older, you are eligible for this offer. Click the "Try Zonnic for Free" box to sign up for your coupon for a free pack of ZONNIC Stop-Smoking Aid.
Found any great freebies? Tell us about them in the comments!
This post contains affiliate links.