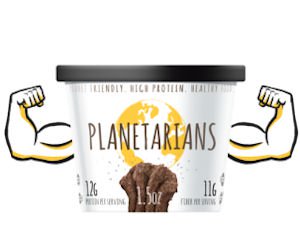 Free Sample of PLANETARIANS Protein Chips-Click here and fill in your contact details to request your free PLANETARIANS Protein Chips! Please allow 6-8 weeks for delivery, while supplies last.
Free Issues of Highlights Magazines-Right now, get 3 free issues of your choice of free Highlights magazines! Use the promo code: GOLDEN, pick your choice of magazine and complete the checkout process.
Free Game of Bowling with GoBowling- Click here and complete the form to request your coupon for a free bowling game, a $6 value. While supplies last, at participating bowling centers.
Free Sample of Rachael Ray Pet Food- This popular freebie is available again! Click here and choose your sample while supplies last. Allow 8-10 weeks for delivery.
Free Auva Lipbalm- Click through their Facebook post here and follow the link to request your free lip balm from Auva. (To qualify, you must be 18 years or older and like the Auva Facebook page) For a limited time; while supplies last!
Free Subscription to People en Espanol Magazine-Start your free subscription by clicking here and filling in your info! Available while supplies last.
Free Skoal Waterproof Phone Pouch-This offer is available for those 21 years of age and older. Register or log in here and cast your vote on the homepage (Look for 'Get Started with a Free Gift'). Allow 3-6 weeks for delivery.
Free Sample of Liquid I.V. Electrolyte Drink Mix- Click the "Learn More" button on their Facebook post here to access the request form. Fill out the form to get your free sample, while supplies last!
Free Sample of Dolce Natural Stevia Sweetener-While supplies last, click here to request your free Dolce Stevia Sweetener Sample!
Free Mission: SunWise Activity Book- Click "Select All" at the bottom left and then fill in the order form. Your free Mission: SunWise Activity Book will be mailed out to you. Available only while supplies last.
Free App Download: Toca Hair Salon– Here's a great app my kids love for free! Click here to start your free download of Toca Hair Salon, a $2.99 value!
Free Pure Growth Organic Snacks for You & a Friend-Click here and fill out the form for free samples from Pure Growth Organic Snacks! For a limited time, while supplies last.
Found any more great Freebies? Tell us about them in the comments!
This post contains affiliate links.