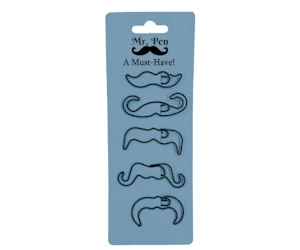 Found more freebies? Tell us about them in the comments!
Free Mr. Pen Mustache Paper Clips– Answer the survey question here and then enter your name and email in the boxes. Once you receive the email response, you will have the chance to sign up for your free set of Paper Clips. The email may be delayed, so be patient for it to arrive.
Free Allergy Eats magnets & more-Request free Allergy Eats brochures, magnets and window stickers; fill in the form here to request your gifts! Available for a limited time only. 

Free Services at Mr. Tire–Visit your local Mr. Tire to receive complimentary flat tire repair, free tire rotation and inspection, free TPMS check and a free battery and charging system test with the coupons here. Expires 3/14/17 ()
Free Lorax Helper Checklist Poster-Energy Star Publication is offering a Free Lorax Helper Checklist Poster. Just enter the quantity you would like to request and complete the check-out process here!
Free Lip Silk Gloss at Victoria's Secret Stores-Here's a new freebie from Victoria's Secret. Stop into your local store and receive a free Lip Silk Sheer Gloss when you try on a bra! No purchase necessary, available in-stores only. Valid through March 5th or while supplies last. Find your store here!
Free Bayer Aspirin Key Chain- 'Take the Pledge' and click the 'I Pledge' button to sign up to receive a free Bayer Aspirin Keychain to keep aspirin at your fingertips!
Free Organic Lettuce Seeds-Tasty Bite is giving away free organic lettuce seeds to anyone who pledges to grow and share their harvest with a local food pantry! Click here to sign up!
Free Allure Magazine Subscription-RewardSurveys is offering more free magazines!  All you have to do is join, complete your survey, and use your earned 20 points to order a magazine subscription. Click here to get started!
Free Subscription to Family Fun Magazine- Click here to sign up for your complimentary subscription to Family Fun Magazine from FreeBizMag!
Rachael Ray Dish Dogfood Sample- This sample usually goes fast, so click here to snag one while supplies last.
Free Child Safe ID Kit- Complete this form to request your free kit; only available while supplies last.
Free Stickers & More from Jake's Fireworks– Sign up here to receive your freebies including stickers, tattoos and more as well as special offers from Jake's Fireworks.
Free Morton Salt Water Test Strips- Order a free water test strip from Morton Salt. Click here to test your water!
Free ASPCA Pet Safety Pack-Request your free Pet Safety Pack including free pet rescue window decal and Animal Poison Control Center magnet, available while supplies last. Click here to request this freebie!
Free Poise Sample pack- Click here to request your free Poise sample pack. (A Facebook account may be required to qualify for this offer). Available while supplies last. Allow three weeks for delivery.
Free Vestigo Stickers- Provide your mailing details and answer a few questions to qualify for this offer. Click here to request your stickers! 
Free The Lucky Knot Stickers- Simply send an email with your name and mailing address to STICKERS@THELUCKYKNOT.COM or click here to request free stickers from the Lucky Knot!
This post contains affiliate links.