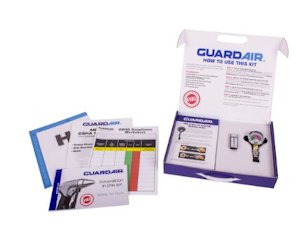 FREE Guard Air Safety Kit- Click here to order your Free GuardAir Safety Kit, including USB stick, pressure gauge, and OSHA compliance checklist. Be patient, though, this freebie may take up to 10 weeks for delivery. 
Free Product from Maple Holistics– Click here and fill in your info to sample a product from Maple Holistics. Available for a limited time.
Free Tena Overnight Sample Kit–Click "Try for Free" and select your options to sample a Tena Product for free! For a limited time. While Supplies last.
Free Cup of Queso from Moe's– Simply download the Moe's Rockin' Rewards App and sign up for an account to automatically be rewarded with a free queso coupon! (You'll also get fun rewards every year on your birthday).
Free NeilMed Sinus Rinse Kit-NeilMed is offering a free Sinus Rinse Kit. Scroll down and click the continue button to access the survey to order your kit. This is for those who have not tried the NeilMed Sinus Rinse Kit before. Available while supplies last.
Free Promise Cards 10 count- Fill in the form here and submit to request your 10 Free Promise Cards. Available while supplies last. Alternately, you can print your own promise cards!
Free Glock Promo Pack- Use the "Contact Us" form to order your free Glock Promo Pack (containing a free Glock Lanyard, Pen, Pencil, Sticker, Patch and keychain). Put "Free Glock Promo Pack" in the subject line and be sure to ask specifically for the Promo Pack in the message box. For a limited time, while supplies last.
Free Sample of Rachael Ray PEAK Nutrish Cat Food-Available again! Click here to print your coupon for a free sample of Rachael Ray PEAK Nutrish Indoor Complete Dry Food for Cats! Hurry, because these coupons are very popular and available for a limited time.
Free 4 x 6 prints from Snapfish-Click here and add your photos to your account. When you check out use code 20AUGFREE to get your prints for free with free shipping! Offer expires 8/9/17.
Free Sample of Tokelau MCT Coffee–Complete the short form here to request your free sample. Allow 7-10 days for delivery and be sure to take advantage of the opportunity to share the brand and earn more freebies!
Free Sample of iSatori Workout Supplements–Fill in this request form and submit to order your freebies. Available for a limited time only, while supplies last.
Free Custom Woodford Reserve Labels-Order your own custom Woodford Reserve labels; simply enter your birth date and choose a personalized label option under the Distillery link. Order and enjoy, while supplies last!
Free Hype Energy Drink at Meijer Gas Stations (limited availability) –Register or log into your Meijer mPerks account and search for Hype to see if your region is offering this free coupon. Selection varies by area.
Free $10 ThredUP Credit (free items)- First time ThredUp customers can sign up here and receive a free $10 credit. You can earn more credit by sharing with friends! This offer is available for a limited time only.
Free $10 coupon from Lane Bryant-Text the word TRENDY to 552255 to get a code good for $10 off ANY in store purchase at Lane Bryant, with no minimum purchase required! It should be easy to get an item totally free with this hefty discount. Valid through 8/13/17.

This post contains affiliate links.