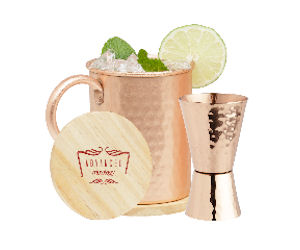 Free Advanced Mixology Shot Glass, Copper Mugs & More- Sign up here to earn free products for a limited time only, simply by sharing your unique link. Don't forget to respond to the confirmation email you receive!
Free Book from Barnes & Noble– Your child can earn a free book this summer, just from reading for their Summer Reading Program. Click here for more info on this fun freebie!
Free Culturelle Extra Strength Digestive Health Daily Probiotic- Get your free sample while supplies last. Available to the first 500 customers only.
Free Tall Nitro Cold Brew at Starbucks-From 2-4 pm today, April 6th, you can ask for a free Tall Nitro Cold Brew at participating Starbucks locations. Enjoy!
Free Subscription to Outdoor Life- Get your free subscription to Outdoor Life by filling out the form here, courtesy of Mercury Magazines.
Free Pretzel from Auntie Anne's-Celebrate National Pretzel Day at Auntie Anne's! Download the app by April 26th and get your free pretzel!
Free Rachael Ray Nutrish Pet Food Samples- Available again, while supplies last. Remember, these go fast! Choose Indoor Complete Dry Food for Cats or PEAK Dry Food for Dogs. Simply choose your sample and complete the form, allowing 8-10 weeks for delivery.
Free Tennis Magazine Subscription–Start a free subscription to Tennis magazine and beginning improving your game on the court.
Free Family Circle Magazine Subscription-Sign up for a free Family Circle Magazine subscription from ValueMags. Available while supplies last; just click here to start! 
Free Cup of Queso with Moe's Southwest Grill App–Download the Moe's Rockin' Rewards App and create an account to get this free offer. In addition, you will be rewarded with a free burrito every year on your birthday!
Free Samples of British American Juice E-Liquid-Complete this form and select your choice of flavors when prompted. Get ready to try your choice from Amazing Jack Cali's and Epic Juices lines! Available while supplies last.
Free 2017 Gardener's Idea Book– Available while supplies last! Click here to request your free copy of this horticultural resource, just in time for spring.
Free Atkin's Quick Start Kit & Coupons– Register here to boost your weight loss journey with a Quick Start Kit from Atkin's. 
Free Health Screenings at Sam's Club-At participating locations, you can receive a free health screening (up to $150 value) on Saturday, April 8th from 11am-4pm. Tests include glucose, cholesterol, HDL, risk ration, blood pressure and more! Click here for more information. 
Free Cone at Ben & Jerry's-Stop by your local Ben & Jerry's for a FREE CONE today only! Participating locations only from 12-8pm
Free Samples of Axe, Dove or Degree for men-Enter your info into the form here and submit, then you will have the opportunity to choose your samples from choices such as shampoo, antiperspirant and body wash. Allow two weeks for delivery.
Free Crown Jewelry Teal Enamel Bracelet-Check out the bracelet details here, and under "Features" click "Get this bracelet free today". Once you fill out the form, your bracelet will be on its way!
Free U by Kotex Sample Pack-This offer is back! Click here and request your choice of free U by Kotex Sample Kits! May take up to 6 weeks for delivery.
Free The Tumor by John Grisham-You can request your free hard copy or e-copy of The Tumor while supplies last by clicking here and providing your shipping details.
This post contains affiliate links.