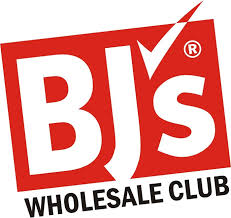 Free 3-Month BJ's Membership-Scroll down and find the "free 3-month membership" button on the bottom right of the website and fill out the form to start your free membership to BJ's Wholesale Club Membership!
Free Learn the Signs Act Early Parent Kit Growth Chart-Visit the CDC's website and look for the drop-down menu that says "Material Type". Select "Toolkit" and then in the box that says "search for text" input the code 220789. Add a quantity of 1 to your cart and continue the checkout process to get the growth chart for free!
Free Magazines & More for Verizon Account Holders– Click here if you are a Verizon customer and register for a Verizon Smart Rewards Account. You will be eligible for great rewards like magazines, gift cards and more!
Free Sticker or Magnet from A Mediocre Time with Tom and Dan- Click here and fill out the form with your choice of free item! Offer available for a limited time only. 
Free Sample of Albolene Eye Makeup Remover-Click here and fill out the form to receive your free eye makeup remover sample from Albolene!
Free Sample of Toppik Hair Building Fibers-Click here to order your free sample of Toppik Hair Building Fibers. Allow 6-8 weeks to receive your package, plus a free coupon. 
Free Noosa Yoghurt for a Friend- Available again, click here to send a complimentary Noosa Yoghurt to a friend. Available for a limited time only.
Free Annie's Bumper Stickers- Click here to select your stickers and submit. Choose from several options while supplies last!

Free Sample Pack of Nexcare Give Bandages-Click here and submit the form to request your free pack of Nexcare Give Bandages. Allow 8-10 weeks for delivery.
Free 8×10 Photo Print at CVS-Login at CVS photo (or register with a new account) and add an 8 x 10 print to your cart. Promo code PICTUREMOM will allow you to check out for free with in store pickup. This offer is available today, May 9, only!

Free Celebrate Urban Birds Kit with Sunflower Seed Packet-Educators, businesses, and organizations can request this packet for free by clicking here, registering an account, and filling in your contact info. Individuals can download for free! Available for a limited time only.
Free Radio Flyer Toy, Activities & More at Toys R Us-Toys R Us is celebrating on May 21st from 1-3pm. Try new toys, register for awesome prizes, and your kiddos can receive a free Radio Flyer mini wagon! Get more info here.
Free Magazine Subscriptions– RewardsGold is offering free magazine subscriptions again! Options include great titles like: US Weekly, Wine Spectator, New York, Golfweek, Sports Illustrated, Shape and more! Click here to get started. While supplies last.
Free Estuaries Scenes of Transition Poster– Get a free wildlife poster from the EPA. First click the 'Add to your collection button', then proceed to the next page to add your contact info and submit. Allow at least one week for delivery.
Free Red Hot Chili Peppers Live Album Download- Click 'buy show' and simply download and enjoy!
Free Contour Next One Blood Glucose Meter & Starter Kit-Order your free Contour Next Blood Glucose Meter and Starter Kit while supplies last. Click here to place your order.
Home Depot Kids Workshop– Make & Take a free Tic Tac Toe Game on June 3rd from 9am-12pm. Click here to register. 
This post contains affiliate links.