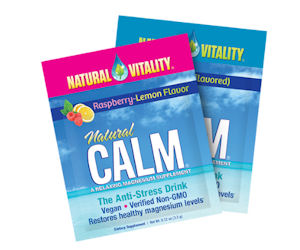 Free Samples of Natural Calm- Available again! This is a product that my daughter and I use every single day! You will receive sample packs, a brochure and coupons when you fill out this form!
Free Roux Fanci-Full Rinse Instant Hair Color at Sally Beauty-Click here, print the coupon and bring into your local Sally Beauty store for your free 15 oz bottle of Roux Instant Hair Color!
Free Subscription to Sports Illustrated Magazine– Click here to start your free Subscription, courtesy of RewardsGold.com! Available while supplies last.
Free $10 off coupon at Lane Bryant–  Text MOBILE to 552255 to receive a free coupon for $10 of with no minimum purchase! Available for a limited time, while supplies last.

Free Garnier Fructis Sleek & Shine Shampoo & Conditioner- Click here and complete the form to request your samples! Available for the first 300,000 requests and will be delivered in 6-8 weeks.
Free AdvantEDGE Carb Control Shake – First open The Sampler App (you will need to log in or register if you are new), then fill out the form to request your free shake. The first 30,000 customers will receive this freebie in about 6 weeks.
Free Sample of L'Oreal Hydra Genius Moisturizer– Click here to request your free Moisturizer sample! If the website is down for maintenance, please try again later.
Free LiveStrong Bracelet- Click here and then click "sign up" on the Facebook page. You will be given the chance to fill out a form to request your bracelet there.
Free Lego Star Wars Mini Build-On May 6th from 12-2pm at Toys R Us stores, your children can participate in a make and take mini build. Available while supplies last. Click here for more info!
Free Game of Bowling– Fill out this form and receive a coupon good for one free game of bowling, at participating GoBowling venues. Redeemable until December 31, 2017.
Free Monthly Tire Services from Mr. Tire– Click here to view the offers available at your location. There are some great services available, including flat tire repair or rotation. Offers good through May 15!
Free Starbucks K-cup samples– Be patient with this offer, because it is very popular! Click here and fill out the form to request your free K-cups from Starbucks, while supplies last. 
Free Sample of La Roche-Posay Moisturizer– Click here and complete the form to request your free sample. Only valid for the first 30,000 customers.
Free Magazine Subscription Offers– Click here for a variety of free Magazine Subscription offers from RewardSurvey. All you will have to do is complete a survey to qualify for this offer.
Free Pet Food Samples & Photo Mug for Sam's Members– In store, scan your membership card at the Freeosk to claim your free pet food sample and offer for a free photo mug from the photo center! Available while supplies last!
This post contains affiliate links.