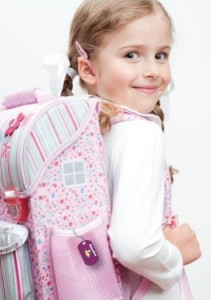 Get famous this summer! Staples is sponsoring a video contest, with prizes of $250 gift cards and a chance to appear in a Staples TV commercial. Why have a contest? Staples is THAT excited about $.01 pencils and gluesticks – deals that are the keystones of each upcoming back to school shopping season. Personally, I love stocking up my home office every July and August at Staples, where I get $2 for every empty printer ink cartridge I turn in.
But back to the contest. Entering is easy and you can make the video using your smartphone.
Here's how to get famous by entering Staples video dance contest
 
WHAT: Excited for guaranteed savings on essential supplies this back-to-school shopping season? Staples is searching for parents, teens and customers of all ages to showcase their excitement for low back-to-school prices with the shopping cart dance. Winners will appear in Staples national back-to-school television ad campaign.
WHO: Parents, teens, kids and grandparents can enter Staples' Make 15 Seconds of Fame Happen contest at www.staples.com/shoppingcartdance. Contest entrants will need to:
Download the song.
Create a video doing the shopping cart dance.
Fill out an entry form and upload their video.
TIME: Your video should be less than 1 minute, so it's not a huge time commitment.
DEADLINE: Submissions will be accepted until June 23, 2014 at 5 pm EST.
LIMITS: One upload per person, per day. Staples will then select up to 40 submissions to star in back to school commercials. Submissions will be accepted from June 2 to June 23 and the winners will be announced on July 8, 2014.
PRIZE: The winners of the contest will appear in a national Staples back-to-school ad campaign and will each receive a $250 Staples gift card. For complete entry details and video requirements, visit www.staples.com/shoppingcartdance
 Why wait? Grab your smartphone and your best buds and start dancing!
I received compensation to write this post, but all opinions and bad dance moves are my own.