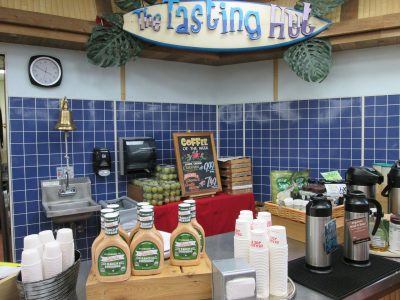 I like shopping at Trader Joe's because of their friendly customer service and their money-saving deals. If you're new to TJ's, here are six tips to boost your savings at this grocery store.
Try it before you buy it – Don't spend money on food your family doesn't like. Keep in mind that any product on the shelf can be sampled. Employees are allowed to open up any jar or box to let customers try them. No can do on wine, though. The Trader Joe's I frequent also has a section in the back where they always give out free samples. I've been able to try sauces, salads and their coffees before forking over my hard earned cash.
Avoid prepared foods – Trader Joe's has a variety of food from Mexican to Indian cuisine, but it's easy to spend too much! My favorite right now is the Chicken Marsala, which is one of those "Meals in Minutes" that can be found in the freezer section. It's priced at $5.99, which adds up fast. I lived on this stuff when I couldn't brown bag my lunch and I was trying to save money on lunch. Although tasty, the prices of these prepared foods tend to be higher than if you prepared the food yourself.
Stock up on "Opportunity Buys" – Trader Joe's will sometimes make Opportunity Buys – products that have limited availability for whatever reason (they may be discontinued or another company may have canceled an order for them). Trader Joe's buys those at discounted prices and then passes on the savings to its customers. So if you see a new product that is not branded under Trader Joe's name, ask if they'll be getting more in. If not, snatch up as much as you can!
Stay up to date on new products – While at Trader Joe's make sure to pick up their Fearless Flyer newsletter or check it out online. The flyer offers details and pricing on select products, as well as recipes, deals and witty cartoons. You might find new products that save you money over conventional grocery store prices.
Don't assume that TJ's is always cheaper – Certain food stuffs are almost always cheaper at Trader Joe's, before coupons come into play, including: nuts, wine, butter, eggs, beans, pasta, and bread. Other items, like juice, veggies, and meat are routinely higher than a traditional grocery store like Albertsons. Shop selectively and hit up another source for items that tend to be higher priced.
Use coupons – It's a common misconception that Trader Joe's does not accept coupons. It does – just not for items sold under the Trader Joe's label. But TJ's sells many items made by outside manufacturers, like Annie's, Morning Star, and Kashi.
How do you save money when shopping at Trader Joe's?