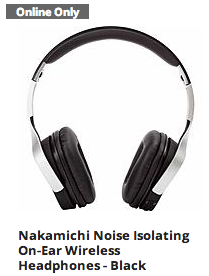 Sears has dozens of Black Friday deals that have started now! Get up to 50% off HDTVs, Tablets, Samsung products, and lots more. Many of these deals don't expire until Cyber Monday (Dec. 1) but who knows how long selection will last!
Plus, members of Sears' free loyalty program will earn points on future purchases!
The top deals I spotted
43% off a 40″ Samsung 1080p LED Smart HDTV UN40H6350 is $449 (reg. $799). Free shipping or store pick up.
20% off Samsung 16GB 10.5″ display Galaxy Tablet (white) for $399 (reg. $499). **SEE PICTURE AT LEFT**
50% off 55″ Samsung LED Smart HDTV 1080p 120Hz UN55H6203AFXZA for $599 (reg. $1199)
Samsung Galaxy tablets as low as $149
50% off Samsung 2.1 Channel 120W AudioBar HW-F355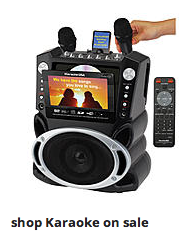 23% off HP 15.6″ display AMD A6 Processor Red Laptop for $349 (reg. $459).
33% off Nakamichi Noise Isolating on-ear wireless headphones (black) for $59 (reg. $89) **SEE FIRST PICTURE**
Karaoke sets up to 30% off! **SEE PICTURE AT LEFT**
Cordless phones answering systems 32% off