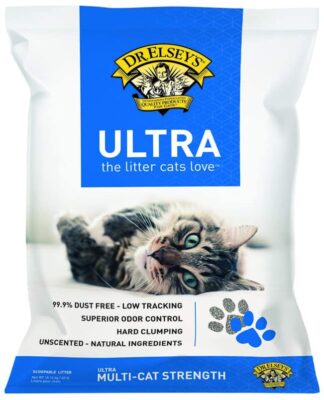 Free Dr. Elsey's Cat Litter – Purchase a bag of Dr. Elsey's cat litter and they'll refund you the price up to $20. (You can get a 40 lb bag at Amazon for $18.99.) Follow the instructions on this page to submit the rebate. Note that this is offer is good one time per household.
Free DVD at Big Lots – Big Lots Rewards members can get a free DVD priced at $3 or less. The offer should automatically show on your account. Good through 12/20.
Free The Long Dark Computer Game Download – Download The Long Dark PC game for free at Epic Games.
Free Subscription to Vanity Fair – Complete the form to get a free 1-year subscription to Vanity Fair magazine.
Free Two Year Subscription to Shape Magazine — Click here to request your free two year subscription to Shape Magazine, courtesy of Mercury Magazines. Available for a limited time, while supplies last.
Free The Junior Disease Detectives Graphic Novel — Click the dropdown menu that says "Material Type" and choose "Book". Then you will need to type code 300568 into the "Search for Text" box, add quantity one to your cart and check out. Available for a limited time!
Free Toy & Photo with Santa at Boost Mobile Stores — Visit Santa and score a free photo at Boost Mobile. Click here to locate a nearby store. Available for a limited time, based on store availability.
Free Issue of Rediscover Magazine — Click here to request your free copy of Rediscover Magazine, available for a limited time only. 
Free 8×10 Photo Print at Walgreens — Quick, grab your free 8×10. Add your favorite print to the cart and checkout using code "COZY8X10" and in store pickup. This offer is only good through today, 12/17.20.
Free Streaming Live TV & Movies from Redbox — Did you know there was lots of online content to stream from Redbox for free? Click here to check out the selection from channels like TMZ, USA Today and FailArmy.
Free Game Every Week from Epic Games – Click here to find the free game for the week. Available for a limited time only.
Free Bottle of Genexa — This is an awesome coupon! Click here and submit your email address, then watch your invox for a free printable coupon for a Genexa product, up to $11.99 value. (I use the Genexa Stress Relief and love it). Available while supplies last.
Free Human Rights Campaign Greeting Cards — Click here to request three free greeting cards, courtesy of the Human Rights Campaign. Available while supplies last.
Free Uncovering King Tut: Busting Egyptian Myths Class — This sounds exciting! Learn about the secrets of Egypt from a real archeologist, courtesy of the Discovery Center of Idaho. Click here to learn more. 
Free Cirque du Soleil 60 Minute Specials — You will love these free exclusive 60 minute content from Cirque du Soleil as they honor their #TogetheratHome promo. Click here to experience the magic for free!
Free Fauna Care Silver Spray for Pets — If chosen for the trial program, you'll receive free Fauna Care sample of Silver Spray along with a coupon code off of future orders. Available for select applicants, for a limited time.
Free Triceratops Kit for Kids from Lowes — You'll need to register for this freebies. Click the DIY kid's category and then find your location. You'll need to pick up your free kit in January!
This post contains affiliate links.