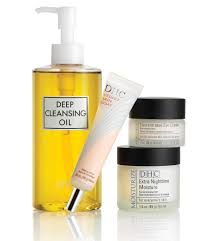 Free DHC Skincare Samples – Click on the "message" link or call 1-800-342-2273 to request free DHC skincare samples. Be sure to include your shipping address.
Free Donut for Moms at LaMar's Donuts on May 13 – Moms can get a free Red Velvet Cake Donut or any Donut with a hole and a free small coffee at LaMar's Donuts on Sunday, May 13.
Free Disney Custom Family Decal – Click "Get Started," answer the questions, and build your family to get your free Disney Custom Family Decal.
Free Cesar Canine Cuisine Cat Food – Load offers for a free Cesar Canine Cuisine Cat Food to your Stop & Shop, Giant Food Stores, and Martins Foods accounts. Expires 05/17.
Free Subscription to Men's Health Magazine-Simply fill in a survey here with RewardSurvey to start your free subscription to Men's Health Magazine. Available for a limited time. 
Free Poise Impressa Sample Pack-Click here to request your free Poise Impressa Sample Pack. Allow 3 weeks for delivery once you have submitted your information via the form.
Free Bag of Boca Java Coffee-Get your choice of Boca Java Sunrise Light Roast, Dark Roast, or Surfing Safari! Simply fill in the form here and wait for your promo code to arrive via email. (It could take about 24 hours for your code). Then your coffee will be free with free shipping!
Free T-Shirt on Saturday at Moe's-Tomorrow, Moe's is celebrating Cinco de Mayo by giving away free tshirts to the first 50 customers at each location. Available tomorrow only, while supplies last.
Free Chili Dog, Fries & Soda for Moms at Wienerschnitzel-Head's up Moms! Visit Wienerschitzel for a free chili dog, small fries and small soda during Mother's Day on May 13th! Tell a funny story about your kids, show a photo or bring the kids to "prove" you're a mama.
Free Froyo for Moms on May 13th-Attention, moms! Visit your local TCBY on May 13th to get a free froyo. Click here for more info.
Free Sample of Lubrigyn Cleansing Lotion-Fill in and submit this form to request your free Lubrigyn sample. Allow 8-10 weeks for delivery.
Free Soup or Salad at la Madeleine Country French Cafe-Sign up for the rewards club and get a free cup of soupe or petite salade as a gift, along with more rewards later in the year. Click here to begin the process. 
Free Arm & Hammer Truly Radiant Bright & Strong Toothpaste-This toothpaste will be free when you clip the coupon on page 10 in the weekly ad and use your Rite Aid rewards card. Available while supplies last through 5/5/18.
Free Milk Carton Boat Race Starter Kit-Get a free Milk Carton Boat Race Starter Kit! Requests will be fulfilled in the order they are received. Simply email info@odncouncil.org and ask for your kit! Available while supplies last.
This post contains affiliate links.