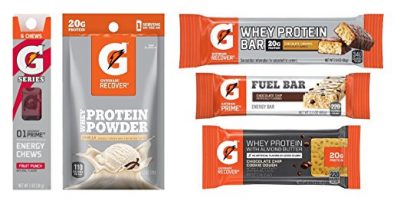 Free Gatorade Sample Box with Amazon Credit – Prime members can purchase a Gatorade Sample Box from Amazon for $6.99 and get a $6.99 Amazon credit to use toward other Gatorade products.
Free Muuna Cottage Cheese – Load a coupon for a free Muuna Cottage Cheese to your Giant Food, Stop & Shop, Giant, or Martin's account
Free Highlights Hidden Pictures Book – Click on "Choose Your FREE Gift" and enter the code globies. Then complete the form to get a free Highlights Hidden Pictures Book.
Free Josera Dog Snacks Sample – Complete the form and get a free sample of Josera Dog Snacks.
Free NeilMed Sinus Rinse Kit or NasaFlo Neti Pot-Only for new users: Scroll down and find the "Click to Continue" button to fill in the survey free Neilmed Sinus Rinse Kit or NasaFlo Neti Pot! Use Promo Code: P1886B
Free Black Box Wines Magnet, Koozie & More-Get freebies from Black Box Wine Rewards! You can earn a free fridge magnet, set of koozies, sleeve of golf balls and more just by completing simple tasks like sharing on social media. Click here to get started. 
Free Sample of Canidae Pet Food-Fill in this form to get your free sample on Canidae Pet Food. You'll be able to select samples for cats or dogs or both. Allow 4-6 weeks for delivery.
Free CharBurger at The Habit Burger Grill-Click here to join the Habit Burger Grill CharClub and get a free CharBurger with cheese. If you fill in your birthday you'll get a special treat at that time of year!
Try Hockey for Free Day on March 3rd-March 3rd is Free Hockey Day for kids age 4-9 at participating local associations across the country! Click here to check the list of locations participating. 
Free Subscription to Autoweek-Click here to get a free subscription to Autoweek Magazine from Mecury Magazines. Available for a limited time.
Free Seventh Generation Samples-Register or login here at Seventh Generation Generation Good to see if you qualify for free samples. Check the dashboard for new product trials. Once requested, you will receive your samples in 4 weeks.
Free Mo Clinical L-Ascorbic Concentrate & Hyaluronic Concentrate-Get your free Skincare Jungle sample pack. Fill in this form and confirm when you receive the email to get your freebies!
Free Swag from Old Orchard–Click here to join the Old Orchard Fan Club and start completing simple tasks to earn points. You'll quickly be able to redeem for great swag like Juice, tote bags, lip balm, baseball caps and more!
This post contains affiliate links.