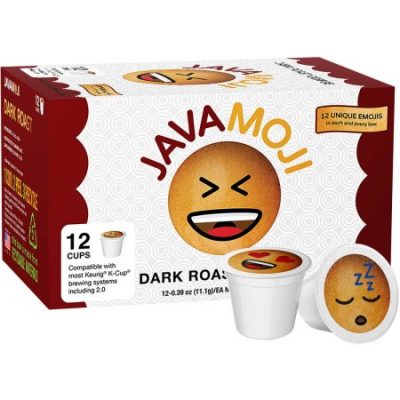 Free JavaMoji Coffee K-Cup Sample Pack- Order a free sample pack of JavaMoji Coffee K-Cups.
Free Kellogg's Fruity Snacks at Sam's Club- Swing by the Freeosk in your local participating Sam's Club for a free sample of Kellogg's Fruity Snacks.
Free Glad Kitchen Pro Trash Bags at Walmart- Swing by the Freeosk in your local participating Sam's club for a free sample of Glad Kitchen Pro Trash Bags.
Free Exiles Android App Download- Get a free Exiles Android app download on the Google Play store.
Free Dannon Activia at Giant or Stop & Shop- Add a coupon for a free Dannon Activia yogurt to your Giant or Stop & Shop account. The coupon must be loaded today, but is redeemable until March 30.
Free ShopRunner Membership- American Express card holder can get a free 1 year membership, a $79 value! Click here to get started. ShopRunner is a fantastic membership with free 2 day shipping and free returns to a wide selection of retailers! Swagbuck members can also get in on this deal!

Free 30 Day Sample of OcuBright Tear Stain Remover for Pets- Sign up here to request your free bottle, effective for both cats and dogs! Fill in the form and you will receive your sample in 2-3 weeks.
Free Full-size Unilever Personal Care Products for Men– Free full size Men's Axe, Dove or Degree Deodorant, Shampoo or Body Wash. Available for men ages 13-49 in select states for a limited time only. Click here to find out if you qualify.
Free Mack Trucks Virtual Reality Viewer-A company name is required and quantities are limited. Click here to order your free Viewer!
Free Sample of Le Charm Tea– Simply add the product to your cart and complete the checkout process. 
Free Download of Game of Thrones Season 5- While supplies last, grab this fun freebie from GooglePlay!
Free Sample of Nikwax Down Wash Direct– Click the "Play the WebQuiz" Button to start the game. You will need to login or register if you are new to the site. Complete the quiz correctly for your free sample. (If you are unsure of an answer, click the "clue" button for help.
Free Lego Mini-Build Baby Chick– Click here to register for this month's free event for ages 6-14, a Baby Chick! The event will be held on April 4th and 5th in stores only.
Free Nissin Cup Noodles Coupon– Tomorrow, Friday March 17th you will be able to load a digital coupon to your Kroger or Kroger Affiliate store card to redeem for any variety of Nissin Cup Noodles! Click here for your Friday Freebie. This coupon must be redeemed by April 2.
Free Backcountry Sticker– Fill out the form to request your free sticker from Backcountry! Available for a limited time.
50 free tickets for Chuck E Cheese's- Just answer a few questions about your last experience at Chuck E Cheese's and at the end of the survey you will be able to print a coupon redeemable for your free tickets (valid at participating locations). Tickets may be redeemed until 12/31/17.
Valvoline Freebies- Join Team Valvoline to start earning freebies. Points can be earned through simple tasks like watching videos, connecting via social media and sharing. Click here to get started. Prizes include stickers, license plate frames and even clothing!
Free National Park Pass for 4th Graders- 4th Graders can get free access to hundreds of national parks, national forests, national wildlife refuges, and more! This offer applies to 4th graders, parents/guardians and educators of 4th grade students (including homeschooled students)! Click here to plan your outdoor adventure!
Free Grizzly Sunglasses Lanyard– Just in time for spring, sign up to receive your free Grizzly Sunglasses Lanyard! You will simply need to register, log in, and check the offers in your account to request your lanyard, while supplies last.
Free National Parks Pass for Military & Dependents– All active duty military personnel and dependents can present their Common Access Card/Dependent ID Card for  a National Parks and Federal Recreational Lands pass. Click here for more info. 

Midas Free Offers- Midas is offering new coupons and discounts when you select your location here. Offers vary by location and subject to availability.
Free Got Science? Sticker from Union of Concerned Scientists– Click here to complete the 5 question survey and request your Got Science? Sticker!
Free Sample of Essential Oils– Receive a free sample of your choice from: Relief, Relax, Breathe or Recover Essential Oil Blends from Noni! Available only while supplies last; click here to request your sample. 
Free Midwest Living Magazine- Start your free two year subscription to Midwest Living by creating an account and submitting your shipping details here. 
Free 2lbs of paper-shredding at Staples- Staples is offering a coupon for 2 free pounds of paper shredded in store. Get your coupon here! Valid through 3/18/17.
Free Wildflower Seeds from Cheerios- As part of their Bring Back the Bees promotion, Cheerios is offering free wildflower seeds when you sign up here. Please allow 4-6 weeks for delivery.
Free Sunglasses for Kids- This Saturday, March 18th, the first 100 kids age 12 and under at each participating Kmart location will be given a free pair of sunglasses. Click here for more info!

Free Sample of DAO Labs Dietary Supplement- Click "Get Your Free Sample" to sign up for this effervescent powder sample! Available while supplies last. Please allow 4-6 weeks for delivery.
Free Magazine Subscriptions- Here's a chance to earn great titles for free from RewardsGold. Choices include Wine Spectator, New York, US Weekly, Gold Digest or more. Sign up here and choose your reward!
Specials and Surprise Offers from Au Bon Pain eClub- Join the Au Bon Pain eClub and receive a free travel mug, birthday lunch, and other fun offers! Click here to sign up for your Au Bon Specials & Surprises.
This post contains affiliate links.