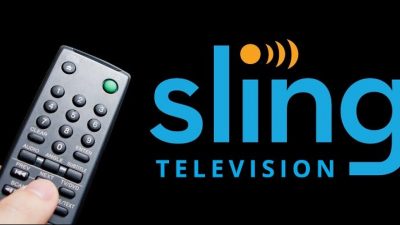 Free 14-day Sling Blue Live TV Trial – Quarantine with Sling with a free 14 day trial of Sling Blue Live TV. Click the "Get FREE TV now" button and register to start streaming.
Free Movies on Vudu – Watch any of these movies for free on Vudu. Ends March 31.
Free Virtual Museum Tours – Google Arts & Culture has created a collection of museums and galleries offering virtual museum tours.
Free Dozen Doughnuts for Healthcare Workers at Krispy Kreme on Mondays – Starting Monday, March 30, and on every subsequent Monday through National Nurses Week (May 6-12), Krispy Kreme will provide all healthcare workers free dozens of Original Glazed® Doughnuts. Just go to a Krispy Kreme drive-thru and show your employer badge.
Free Nacho Cheese Doritos Locos Taco at Taco Bell on March 31 – Go through a Taco Bell drive-through on Tuesday, March 31 and get a free Nacho Cheese Doritos Locos Taco.
Free Minecraft Education Collection-I know a lot of kids will be happy about this! Microsoft is opening Minecraft Education Collection for kids during COVID-19 quarantine! You'll be able to use it on PS4, Xbox One, Nintendo Switch, PC, iOS or Android, for a limited time only.
Free Pint of Nightfood Ice Cream–Buy a free pint of Nightfood Ice Cream and then visit their website here where you can request full reimbursement via paypal! This offer is valid only for first-time customers. Available for a limited time only.
Free Redbox DVD Rental–Sign up for the first time with Redbox and get a free rental. You'll need to confirm via email and wait for your code. Available for a limited time.
Free Furbo Dog Camera for Healthcare Workers-This is so cool! Pass this along to everyone you know in the healthcare field! Furbo is giving away free Furbo Dog Cameras to healthcare workers to help ease their minds during this difficult time. Click here for more info. 
Free Pair of Crocs for Healthcare Workers – 10,000 Per Day-Another amazing giveaway for our hardworking healthcare workers currently serving during the COVID crisis. Each Croc giveaway goes live at Noon EST and 10,000 crocs will be given away! Click here for the details. 
Free Premium Gold's Amp Workout, Fitness & Exercise App-Get 2 months free access using the promo code: FIT60. You'll get access to hundreds of workouts, DJ mixes & coaches. Access your Promo code by April 30th. 
Free Batman Toy Trial from FamilyRated-Wanted to test new Batman Toys? Click here to apply. Select applicants will be chosen to test toys like BATMAN Rapid Change Utility Belt 12-inch Deluxe Action Figure!
Free Warner Bros Heads Up App-How fun! Get Heads Up App for free for a limited time. Click here to download the iOS app or click here if you need the Android Version. Available for a limited time!
Free NeilMed Sinus Rinse for those with Asthma–Click here to get your free NeilMed Sinus Rinse Kit, just in time for allergy season. Look for the Tab that says 'Gift for Allergy & Asthma Patients' to get started. New fans only.
Free Where is Bear Book–In the dropdown menu "Material Type" choose option "Book" and search for the code 300073 to add this sweet free children's book to your cart. Available for a limited time.
Free 5-Day Edible Backyard Summit Online Course-This is going on right now! Click here to join the 2020 Edible Backyard Summit online event to learn how to grow your own food at home. This event is ongoing through March 27th.
Free Adventures in Odyssey Club 4 week Membership-My family absolutely adores Adventures in Odyssey faith-based radio drama so this offer is fantastic! Click here to sign up for a four week trial which includes access to tons of resources and family-friendly entertainment! 
Free Frito-Lay Coupons-Get your choice of Frito-Lay coupons mailed to your home. Just register or log into here and visit the Coupons Tab at the top of the website. Once you've completed your request, they will send your coupons via snail mail.
Free NFL Fan Packs-This would be great for the kids who love football! Click here to request a free NFL Fan Pack from your favorite team. Available for a limited time.
Free 3-Months of SiriusXM-If you have SeriusXM in your vehicle but it isn't active, you might qualify for a 3 month trial with no credit card required! Click here to see if your radio ID or VIN number qualifies for this offer, for a limited time only. 
This post contains affiliate links.