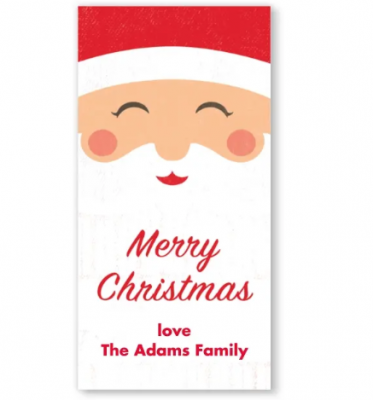 10 Free Personalized Gift Tags at Walgreens – Add a set of 10 Personalized Gift Tags and use promo code GIFTTAG19 at checkout to make them free with in-store pickup. Note: you must choose a store that makes these available with in-store pickup.
Free Oikos Pro Fuel Drinks at Shaws and Star Markets – Load an offer for a free Oikos Pro Fuel Drinks to your Shaws or Star Market account. Expires 12/02.
Free Rayman Legends PC Game Download – Click the "Get" button to download Raymond Legends PC game for free.
Free Annie's Homegrown Stickers-These are super cute! Choose from: Organic for Everybunny, Don't Panic, it's Organic, Cheddar Bunny Sticker, Sun's Out, Buns Out or Recycle-no butts about it Sticker! These collectible stickers are available for a limited time.
Free HBO, Showtime, Cinemax, Starz & Epix Preview Weekend-Try all these channels for free this weekend (November 28th through December 2nd). Check with your cable provider to see if your account qualifies for this free trial.
Free Thanksgiving Coloring Pages-While everyone is enjoying the holiday leftovers, give the kids some Free Crayola Coloring Pages in Thanksgiving Themes! Click here to download your pages, for a limited time.
Free Where is Bear Book–In the dropdown menu "Material Type" choose option "Book" and search for the code 300073 to add this sweet free children's book to your cart. Available for a limited time.
Free Martha Stewart Living Thanksgiving eCookbook–Just in time for holiday cooking, download your free copy of the Martha Stewart Living Thanksgiving eCookbook, complete with dozens of recipes of delicious meals developed by expert chefs. Available for a limited time only.
Free Samples of Q Mixers–Try a delicious new drink option when you fill out the form, follow them on instagram and wait for your free samples of Q mixers. Available for a limited time, while supplies last.
Free $10 Store Credit at Lane Bryant via Text-Text TRENDY to 552255 to get a code good for $10 off a Lane Bryant in store purchase with no minimum. This offer is only valid from 12/4 through 12/9/19.
Free Sample of Creme De La Mer Moisturizing Cream–Scroll down and click "Get Offer" button to request your free sample of Creme De La Mer Moisturizing Cream! Available while supplies
Free Sample of SpoonfulOne Mix-Ins-If you have a little one, this is such a good idea! This product was created to help prevent food allergies in babies. Click here to request your free SpoonfulOne Mix-Ins Sample. Available while supplies lasts!
This post contains affiliate links.