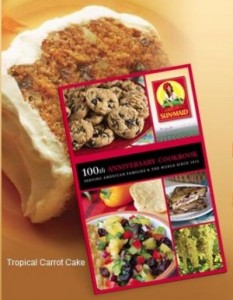 Free Sun-Maid 100th Anniversary Cookbook-You can order this jam-packed recipe booklet by clicking here and completing the linked form. (You can request the booklet mailed to you, or simply download a digital copy). This booklet contains all of Sun-Maid's most popular recipes over the last 100 years!
Free DHC Skincare Sample Pack via phone call-Call  1.800.DHC.CARE (342.2273) to receive free DHC Skin Care Samples. You'll receive samples like Deep Cleansing Oil, Velvet Skin Coat and more! Available for a limited time!
Free 2018 Gardener's Idea Book-Click here and fill in your contact info to request your 2018 version of the Gardener's Idea Book free of charge. Available while supplies last!
Free 2018 Ontario Parks Calendar-Simply add this beautiful calendar to your cart and register for an account to complete checkout for your free 2018 Ontario Parks Calendar! While supplies last.
This post contains affiliate links.