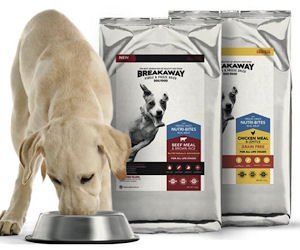 Free Sample of Texas Mills Breakaway Dog Food-Click here and fill out the form to request your free sample of Texas Mills Breakaway Kibble & Freeze Dried Dog. Available while supplies last. 

Free 2 lbs. of Paper Shredding at Staples- Click here to get your coupon good for 2 lbs. of paper shredding in store. Valid through 6/17/17.
Free Equate or Assurance Liner & Pad Sample Kits- Click the box for: teen, new mom, active woman or woman with a sensitive bladder; after filling out the next form you will have a chance to request your free kit! While supplies last.
Free Sunshine Smoothie at Tropical Smoothie Cafe-On June 16, participating Tropical Smoothie Cafes will be celebrating National Flip Flop Day! Each customer coming in between 2-7 pm and wearing flip flops will receive a free Sunshine Smoothie!
This post contains affiliate links.