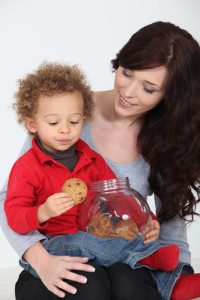 There are 47 freebies today. Let us know in the comments if you learn of any more freebies, deals, or discounts. Don't forget to follow us on Twitter @BargainBabe to snag more freebies. Follow us today!
Free Pillsbury Cookies –  Through Jan. 28 you can score a FREE Pack of Pillsbury Cookies from 7-Eleven! Just download or sign into the 7-Eleven Free iPhone or Android App. After you do, sign-in or create a 7-Eleven account to view special offers – just click on the dollar sign and you will find an offer for a FREE Pack of Pillsbury Cookies! Be sure not to tap "Redeem Offer" until you're ready to score your free cookies, as the offer is only valid for 15 minutes once you do.
Free Weight Watchers Magazine – Go to FreeBizMag.com and fill out the form to request a FREE 6 issue subscription to Weight Watchers magazine! Keep in mind that you do not need to enter any credit card info and you will never receive a bill. Allow 4-12 weeks for first issue to arrive.
Free Drink At Starbucks – Through Feb. 7, you can join the My Starbucks Rewards Program, to earn a FREE Drink! You will need to register a Starbucks Card in order to join. If you don't have a Starbucks Card, just head over to your local Starbucks and request one (keep in mind that a $5 minimum load is required). Or, you can download the Starbucks mobile app, create an account and get a digital card. The FREE drink will be added to your registered Starbucks Card by Feb. 15. Note: This offer is only available to new rewards members.
Free Mini Facial and Three Free Samples – Just "Like" the Origins Facebook page and then click "Get Offer."  Take your confirmation email to an Origins store to score three FREE samples of anything in the store plus a FREE mini facial. Offer valid through Feb. 8.Here is a nice little freebie for you!
Free Burger or Wrap at EVOS – Just "Like" the EVOS Facebook page and receive a coupon good for a FREE Burger or Wrap. Coupon expires on Jan. 30.
Free Align Probiotic Sample – Today, Jan. 27, you can request a FREE sample of Align Probiotic Supplement. Just fill in your mailing information!
Free Adventure Pack Downloads – You can download FREE adventure packs from Woodland's Trust. The variety of adventure packs has great activities to get kids exploring the outdoors!
Free Healthy Living eBook – For a limited time, you can download the FREE eBook Superfood Genius!
Free Atkins Quick-Start Kit – Score a FREE Quick-Start Kit complete with three FREE Atkins Bars, a Carb Counter Book, a Quick-Start Guide, and coupons!
Free Despicable Me App –  You can download the highly rated Despicable Me: Minion Rush app for FREE on Amazon or the iTunes store!
Free Knife Skills Online Class – Take a FREE Online Class to Learn Complete Knife Skills on Craftsy.com right at home. This is a FREE 2-hour class that will teach you how to dice, mince and julienne. It will also show you how to chop herbs without bruising them or losing flavor. On top of all this, you'll also snag free downloadable instructions and exclusive recipes.
Free Old Orchard Juice – Sign in or register for an Old Orchard Fan Club account and take a short survey to score 1,000 points. A 64oz. Old Orchard Juice product coupon is 2,000 points, so you'll need to do other tasks to get to 2,000 points. New members automatically start with 1,000 points, which is enough to redeem once you've done the survey! You can expect your FREE product coupon to be mailed to you within 4 weeks.
Free Valentine's Day Photo Card – Order a FREE Cherishables customized Valentine's Day Photo Card! when Use promo code 28FAC during checkout. The code is valid through Jan 28. You will have to pay for shipping. Thanks Hip2Save! Note: The website seems to be running slowly due to traffic.
B2G1 Free DiGiorno Pizzas – There is a new Buy Two Large DIGIORNO Pizzas, Get one FREE coupon available to print!
Valentine's Day Memory Set – Score this adorable Valentine's Day memory set from Itsy Bitsy Fun. This is a fun game to play with kids and it helps them develop memory skills. Fun!
Free Kids Meal at Burger King – Sign up now and receive a coupon for a FREE kids meal at Burger King on your child's birthday.
Free Recipe Book – Download a FREE copy of Smart School Time Recipes.
Free Song Downloads – The Google Play store is offering 6 FREE song downloads from 2014 Grammy stars: Taylor Swift, Kendrick Lamar, Hunter Hayes, and more! Note: To access these Google Play you need to have either a gmail account.
Free Chinese New Year Activity Book – Download this FREE Chinese New Year Activity Book.
Free Poison Help Magnet & Stickers – Receive FREE Poison Help Magnet & Stickers. This magnet features the Poison Help program logo. It includes the Poison Help toll-free number to call in case of a poisoning emergency.
Free Panty with Purchase at Victoria's Secret – Through Jan. 27, you can sign-in to your Pink Nation account to score a coupon valid for a FREE Rose Lace Cheekster (a $9.50 value) with ANY pink purchase AND $10 off a Pink bra (not valid on bras under $25)! Note that these offers are both good in-store only.
$3/3 Red Baron Pizza Coupon – Just print a $3/3 Red Baron Pizza coupon! There is also a $1/2 Red Baron pizza coupon available. Use these coupons to score some cheap frozen pizzas! I've never tried this brand but I love having frozen pizza in the fridge for lazy nights when I don't feel like cooking!
 Free Online Guitar Lessons –  Gibson is now offering FREE online guitar lessons.  Each week there's a new lesson added and there are a variety of lessons to choose from. There are lessons for the beginning guitarist as well as more experienced players.
B1G1 Free Rise Bar Coupon – Just print this coupon for a Buy 1 get 1 Free Rise Bar (up to $2.69 value!) PDF coupon. This coupon is valid all the way through March 1.
Free Wine Bottle Crafts eBook – Sign up for the FaveCrafts free eNewsletter and receive a FREE copy of 25 Cool Things to Do with Wine Bottles.
Free Gucci Fragrance Sample – Sign up to receive a FREE sample of Gucci's Made to Measure fragrance for men. Just "like" the Gucci Facebook page to snag this freebie. Samples will be available while supplies last.
20% Off at Bath & Body Works – Until Feb. 2, you can print this newly released 20% off any purchase of $25 or more Bath & Body Works coupon, valid in-store. Or head over to BathandBodyWorks.com and score 20% off online when you use the code SPRINGTIME50 at checkout.
Free Busy Bag Printables – Download these FREE Busy Bag Printables.
Free Country Music Downloads – The Google Play store is offering nine FREE country music downloads. Artists include Toby Keith, Big & Rich, Randy Travis, Kenny Rogers, and Sheryl Crow. This offer will be available for a limited time only. Note: To access Google Play you will need a gmail account.
Free Firecracker Chicken at Panda Express – If you have a Panda Express nearby you can print this new coupon (or show on your mobile device) for a FREE Single Serving of Firecracker Chicken Breast (no purchase necessary) – valid on Jan. 31 only!
Free Real Food Breakfast Ideas – Download the FREE 31 Days of Real Food Breakfast Ideas.
Free Good Deeds Accessory Bag – Today you can snag a FREE Good Deeds Accessory! Just answer a couple questions about what describes you best and they will choose a FREE accessory bag that fits you! Then, simply fill out your information, "like" them on Facebook, follow them on Twitter, click G+, and share on Facebook (you must complete all 4 to get a confirmation page). I was able to score the Good Deeds Bag! What were you able to score!?
Free ESCADA Perfume Sample – Request a Free ESCADA Perfume Sample!  You can choose from two different fragrances.
Free Workshop for Kids – On Sat, Feb. 1,  there will be a Free Kids Workshop at Home Depot from 9 a.m. to 12 p.m. Kids will get to build and take home their very own FREE Race Car! For children ages 5-12.
Emergen-C Sample – While supplies last you can score a FREE sample of Emergen-C Vitamin Supplement Drink Mix!
Free 2013 New Years Memory Book: Right now Royal Baloo has a FREE 2013 New Years Memory Book available for download. There are two other booklets also available for download – an ABC booklet and a countdown booklet.
Free Lorax Preschool Unit: Download a FREE Lorax Preschool Unit from 2 Teaching Mommies. This unit contains printables on patterns, graphing, sorting, spelling, numbers, and more.
Free Tums Chewy Delight Sample – Just fill out the request form to score a FREE sample of Tums Chewy Delights Antacids sample.
Free U by Kotex Sample Pack –   Just fill out a form to request a FREE U by Kotex Sample Pack! You'll be able to choose from U by Kotex Extra, U by Kotex Sleek, U by Kotex Click, or U by Kotex CleanWear Sample Packs and each pack includes 4 samples and an exclusive coupon. Limit one sample per person. There is also an optional survey after you fill out the sample request but you do not have to complete it to get your free sample!
FREE Amazon Prime trial – Watch Over 40,000 Movies, get free 2-day shipping, and get free Kindle books during your 30-day trial. Try it now!