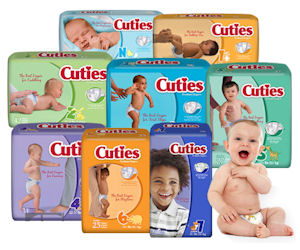 Free Sample of Cuties Diaper– The Aeroflow Diaper Club is offering a free sample of Cuties diapers. Simply scroll down, choose your size, and submit your information. Available while supplies last, for a limited time only.
Free Comic Books– Right now you can request free Guardians of the Galaxy and Avengers comics from Practical Money Skills! You should hurry because these are in limited supply. Select your comic, add to cart and complete the checkout process. 
Free Annie's Mac & Cheese–Kroger and Affiliates can download a coupon for Free Annie's Mac & Cheese this Friday, April 21st. The coupon is available one day only, but redeemable through 5/7/17.
Free Van De Kamp's English Muffins– If you have a local Ralph's, you can load an ecoupon for a free 12 oz pack of English Muffics via Ralph's Facebook page. Coupon expires 4/21/17.
This post contains affiliate links.