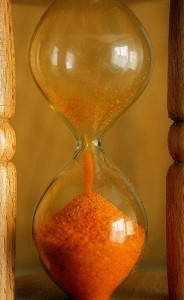 Today is your last chance to comment for a chance to win "The Complete Credit Repair Kit" by Brette McWhorter Sember. So far 23 readers have entered, so your chances of winning are high! Sember will help you understand, repair, and rebuild your credit.
The 457-page book is filled with resources like letter samples to report a billing error, complain of unfair debt collection practices, and request a payment plan, and more. Sember writes:
You have probably seen ads for companies that promise to erase your bad credit or give you new good credit for a fee. Don't bother! This book tells you every legal method available for repairing your credit on your own, with no fees.
Sember, a retired attorney and mediator, wrote this book in plain English so you don't have to worry about understanding financial jargon. Sember also writes about identity theft and how to prevent it from happening to you.
One of my favorite parts is when she reveals many of us are doing things that make financial sense, but look bad on a credit report. For example, taking out store credit cards to get a discount and then closing the account.
To win my review copy, comment on my book review by 11:59 p.m. EST. Let me know when you last checked your credit report. Can't wait to read the book? Buy it on Amazon for $15.87 (orig. $19.99). I'm announcing the winner tomorrow!
This post is copyrighted by BargainBabe.com. Other sites posting this content are violating the DMCA.