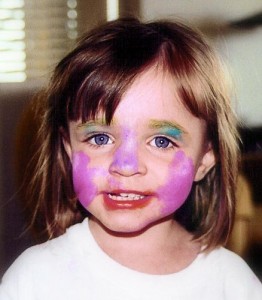 Until recently, I've never worn makeup because of the cost, not to mention the challenge of finding the right product. This all changed when a sales associate at a makeup boutique gave me a lesson on scoring free makeup samples. I've since landed a handful of samples. Here's how to get free makeup samples.
But first, here are four makeup products that you can score – for free.
"¢ Foundation – In a previous post by Bargain Babe, she spoke to a professional makeup artist who revealed she pays more for products, like foundation, that come in close contact to her skin. (She sticks to drugstore brands for many other makeup products.) Chose the right product for your skin and get the right color, or you'll be wasting money. Try a sample before making the investment, especially if you go for a department store brand. I scored a good size sample of Nars Sheer Matte Foundation from Sephora that I'm still going through.
"¢ Mascara – Flirty lashes are a must for any woman, but some mascaras can leave you with a clumpy mess. Instead of using the testers that others have used, ask for a sample. The eye area is sensitive and you don't want to catch anything from previous testers. I took home a free miniature version of Lancome's High Definition Mascara from their makeup counter when I asked.
"¢ Skin care products – I have sensitive skin that can only handle certain skin care products. Trying out products before paying for a full-size bottle has always worked for me. I tried Bare Escentuals' cleanser and moisturizer before deciding to spend the money on a full size bottle.
"¢ Perfume – Everyone's skin reacts differently to perfume so asking for a trial size is a smart idea. Before purchasing L.A.M.B. perfume by Gwen Stefani, I successfully asked for a sample first.
Here's how to get makeup samples for free:
1. Be friendly to those behind the counter. Sales people are more likely to go out of their way to help you if you're polite to them, but don't fake it or you will get nowhere.
2. Make conversation. Some of the sales associates are also makeup artists and like sharing their makeup secrets, so pick their brain. One seller tipped me off to Stila's convertible color, which can be used for your cheeks and lips.
3. Ask for samples. Getting samples is as easy as asking for them. Most stores have vials and samples for customers who wish to try a product. Not only can you get samples from makeup stores like Sephora and UTLA, but you can also get freebies on the Internet. Drugstore makeup companies will also give out samples of new products through their websites.
4. Make purchases and don't be a sample hog. Asking for a few samples is fine, but hitting the makeup counters every weekend to stock up is not. Although most makeup samples do not require a purchase, it's nice to buy products that you like from whomever gave you the sample. This will help you build a relationship with those behind the counter and may lead to more freebies. I never buy beauty products at full retail price. Instead, I wait for sales or use online coupon codes. If I do splurge, I make sure to spend less on other things like doing my own manicure and pedicure.