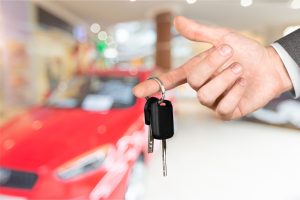 We all know that we should do research before making a major purchase. We know about comparison shopping, haggling, and looking for discounts. But do you know how to mentally prepare? Here are my 10 tips for shopping preparedness.
Be well rested. If you have small children, it is possible that the idea of getting a good night's sleep is but a vague memory and dream. If that is the case, take a nap prior to going shopping. If this is a big item you are purchasing, you may consider hiring a babysitter to watch the kids so that you definitely get a nap. I know it is hard, but shopping while exhausted is bad for your budget.
Eat first. Grocery shopping while hungry is an expensive mistake. However, shopping for a new dishwasher or car on an empty stomach is even worse. You don't want to have your attention on anything but the shopping. It takes energy to compute and negotiate, and you are less likely to give in just to be done. It is cheaper to stop at a fancy restaurant and have a lobster dinner than to go shopping on an empty stomach.
Be clear headed. Eat, but don't drink. Sales resistance is a good thing. Alcohol lowers resistance. I also suggest that the night after a big party where you may have "had a few" isn't the best time to shop for your new computer.
Shop alone or take a good shopping partner. Do not take any children with you. If you must take your children with you, then bring someone along to watch them. A distracted shopper is a "buying mistake" just waiting to happen.
Be happy. If you have just had a fight with your hubby or kid, it is NOT the time to go and buy a car. If you are worried about the test results you are waiting for from the doctor, don't go shopping for a new carpet. The better your mood, the more logical your thinking.
Make time. Don't make a major buying decision in a rush. Sales people love people in a rush. The best deals come when you can ponder and take your time and visit the competitor.
Dress comfortably. Gone are the days when shopping required women to wear heels, stockings and white gloves. Now you can dress in jeans and crocs. Don't ruin that comfort by carrying around a heavy purse or bag. Give yourself a light load.
Stay hydrated. Even a slight dehydration effects mental abilities. Carry your own bottle of water with you so that you can keep hydrated at all times.
Be sharp. Don't choose a big old slurpy or soda to drink. The sugar will cause your mental faculties to slow down. You want to be your smartest when making a major purchase.
Be willing to walk away. Don't wait to the very last moment to buy. If you know your washer is on its last legs, start looking. This will give you the ability to find the right product at the right price and put you in control of the shopping experience. The best price comes after you say, "I think I'll keep looking."
How do you get ready to shop?