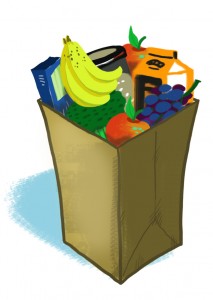 My Coupon Database searches dozens of sites for all grocery and drugstore coupons available. New coupons added weekly!
Kroger – Faithful Provisions shares this week's Kroger grocery coupons, including free Popsicle Frozen Treat, free Pure Protein Bar, Libby's Canned Vegetables for $.39 each when you buy 4, and French's Yellow Mustard or Spicy Brown for $.16.
Ralphs – Get all the Ralphs coupons including Ronzoni Pasta for $.49, Progresso Recipe Starters for $.99, Dial Bar or Liquid Soap for $.65, Horizon Organic Milk Singles for $1.
Safeway/Vons – Get all the Safeway/Vons coupons and deals including Colgate Cavity Protection Toothpaste free after coupon, Palmolive Dish Detergent free after coupon, Bananas for $.49 lb, Farmer John Breakfast Sausage Links for $.50 after coupons, and Foster Farms Variety Pack Lunchmeat for $1.50 after coupon.
Albertsons – Get the full list of Albertsons coupons including corn for $.20, Heinz Tomato Ketchup or Bush's Baked Beans for $.75, Birds Eye Steamfresh Vegetables for as low as $.64 each, Hormel Compleats, or Mt. Olive Pickles for $.49, and Kraft Singles for $.59.
Whole Foods – Get Whole Foods coupons later today. Our tips for saving money at Whole Foods.
Publix – Southern Savers posted this week's Publix grocery coupons. Highlights include free Smart Balance Spreadable Butter & Canola Oil, Fuze, Honest Tea or Honest Ade for $.12, Post Honey Bunches of Oats for $.95, French's Classic Mustard for $.32, and Snausages Dog Snacks for $.49.
ShopRite – Living Rich With Coupons posted this week's ShopRite coupons. Highlights include Cascadian Farm Cereal for $1.89, Tabatchnick Soups for $1 after coupon, Wacky Mac Veggie Pasta for $.79, and Barilla Pasta for $.88.
Fresh n Easy – The Deal Fanatic posts this week's Fresh n Easy grocery coupons including 50% off F&E New York boneless beef steak, F&E strawberries, $.98/lb (sold in a 4-lb pack for $3.92), F&E hummus, $1.99, and F&E sweet corn, 4 for $1.
Winn Dixie – My Baton Rouge Mommy shares Winn Dixie grocery deals. Highlights include Bush's Grillin' beans for $1.50, Sanderson Farms family pack leg quarters, drumsticks or thighs for $1/lb, Luxury Pasta for $.95, Planters mixed nuts or cashews for $1.85.

Stop & Shop –
Look for this week's
Stop & Shop coupons
on Friday, the beginning of their sale cycle. Or shop by Thursday for this week's sale, including Kraft Barbecue Sauce for $.40 each after coupon, Nabisco Go Paks for as low as $0.25 each after coupon when you buy 2, and General Mills Cereals Al Varieties for $.85 each after coupons and SavingStar Deposit.
Wegman's – This week's Wegmans coupons and deals include Wegmans Ice Cream for $1.29, Cascadian Farm Organic Granola Bars, Kid-Sized, Peanut Butter Chocolate Chip for $.49, Yoplait Frozen Smoothie for $1, and Bailey's Coffee Creamer for $.89.
Harris Teeter – This week's Harris Teeter grocery coupons will be up later today.
Trader Joe's – Healthy Life Deals shares this week's Trader Joe's deals, including Applegate Farms Herbed Turkey for $2.69, Pure Protein Bar for $.99, Kashi Heart to Heart Cereal for $2.49, and Nature's Gate Hand Soap for $3.29.
Giant Eagle – This week's Giant Eagle deals will be up later today.
NEX – Military Wives Saving posts the best grocery deals at the Navy Exchange each week.
Grocery coupons – Get the latest grocery coupons from Coupons.com.
Redplum coupons – Get the latest coupons from Redplum.
New to coupons? Check out Bargain Babe's post on coupon clipping basics. If you want to take advantage of these deals, make sure to save the coupon inserts you receive in the mail or with your Sunday newspaper. Here's a great suggestion for how to handle coupon organization.
This post is copyrighted by BargainBabe.com. Any other site posting this content is violating the DMCA.