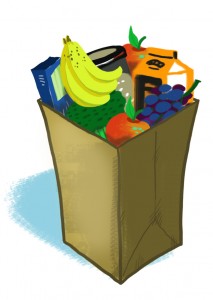 My Coupon Database searches dozens of sites for all grocery and drugstore coupons available. New coupons added weekly!
Publix – Southern Savers posted this week's Publix grocery coupons. Highlights include free French's Classic Yellow Mustard, New York Style Bagel Crisps or Pita Chips for $.74, and Mott's 100% Apple Juice, Mott's for Tots or Mott's Plus Juice for $1.50 or free if your store accepts Harveys.
ShopRite – Living Rich With Coupons posted this week's ShopRite coupons. Highlights include Chi-Chi's Diced Green Chillies for as low as $0.49 each after coupon, Francesco Rinaldi Pasta Sauce for as low as $0.50 each after coupon, Pepperidge Farm Baked Naturals for as low as $0.50 each after coupon.
Albertsons – Save at Home Mommy shares this week's Albertsons coupons including fresh Asparagus for $1.99/lb, Green Bell Peppers for $.39 each, and Nestle Hot Cocoa for $1.
Stop & Shop – Look for this week's Stop & Shop coupons on Friday, the beginning of their sale cycle. Or shop by Thursday for this week's sale, including Barilla Pasta for as low as free after coupon, Equal Sweetener for as low as $0.50 each after coupon, and Bumble Bee Solid White Tuna as low as $0.75 each after coupon.
Whole Foods – Get Whole Foods coupons later today. Our tips for saving money at Whole Foods.
Ralphs – The Ralphs prices assume coupon doubling up to $1. Get all the Ralphs coupons later today
Kroger – Faithful Provisions shares this week's Kroger grocery coupons, including Marie Callender's Dinner or Pot Pie for $.99, Propel Fitness Water for $.49, select Post Cereal for $.99, Kleenex for as low as free, and Edge Shave Gel for as low as free when you buy a Kroger razor pack.
Winn Dixie – My Baton Rouge Mommy shares Winn Dixie grocery coupons later today.
Fresh n Easy – The Deal Fanatic posts this week's Fresh n Easy grocery coupons later today.
Wegman's – This week's Wegmans coupons and deals include Hunt's Tomato Paste for $.50, Hunt's Tomato Sauce for $.33, Aquafresh Toothpaste for $.69, and Softsoap Body Wash for $.69.
Harris Teeter – This week's Harris Teeter grocery coupons will be up later today.
Safeway/Vons – Get all the Safeway/Vons coupons and deals later today.
Trader Joe's – Healthy Life Deals shares this week's Trader Joe's deals, including Oregon Chai for $1.99, TJ Potstickers $2.99, Cage-Free Dozen $2.79, and McCanns Steel Cut Oatmeal for $3.99.
Giant Eagle — Lady Savings will post the Giant Eagle deals later today.
NEX – Military Wives Saving posts the best grocery deals at the Navy Exchange each week.
Grocery coupons – Get the latest grocery coupons from Coupons.com.
Redplum coupons – Get the latest coupons from Redplum.
New to coupons? Check out Bargain Babe's post on coupon clipping basics. If you want to take advantage of these deals, make sure to save the coupon inserts you receive in the mail or with your Sunday newspaper. Here's a great suggestion for how to handle coupon organization.
This post is copyrighted by BargainBabe.com. Any other site posting this content is violating the DMCA.