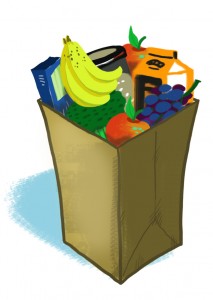 My Coupon Database searches dozens of sites for all grocery and drugstore coupons available. New coupons added weekly!
Ralphs – The Ralphs prices assume coupon doubling up to $1. Get all the Ralphs coupons later today.
Safeway/Vons – Get all the Safeway/Vons coupons and deals later today.
Albertsons – Get the full list of Albertsons coupons by heading over to Save at Home Mommy. Here are some highlights including free one dozen Albertsons large AA Grade eggs with in ad store coupon, Campbell's V8 V-Fusion Smoothie or 100% Vegetable & Fruit Juice for $2, and Yoplait Greek Yogurt Cups for $1.
Whole Foods – Get Whole Foods coupons later today. Our tips for saving money at Whole Foods.
Publix – Southern Savers posted this week's Publix grocery coupons. Highlights include free Dixie Plates or Bowls, free Dannon La Creme Yogurt, free Got2B gel, Kibbles "˜n Bits Dog Food for $0.99, and Publix Yogurt (6 oz) for $0.40.
ShopRite – Living Rich With Coupons posted this week's ShopRite coupons. Highlights include Barilla Whole Grain Pasta free after coupon, Schick Hydro Razor for as low as free after coupon, Emmi Swiss Yogurt for as low as free after coupon, free Arrid Antiperspirant/Deodorant, and Ban Product for as low as free after coupon.
Fresh n Easy – The Deal Fanatic posts this week's Fresh n Easy grocery coupons including F&E new iced coffee for $1.69, F&E shredded cheese for $5 when you buy two, and F&E pumpkin bagels for $1.99.
Winn Dixie – My Baton Rouge Mommy shares Winn Dixie grocery coupons for this week. Highlights include Welch's grape juice for $1, Pompeian Extra Olive Oil for $1.50, and Crest toothpaste for $0.92.
Stop & Shop – Look for this week's Stop & Shop coupons on Friday, the beginning of their sale cycle. Or shop by Thursday for this week's sale, including Old El Paso Refried Beans as low as free after coupon, Better Oats Oatmeal for as low as $0.45 each when you buy 2 after coupon, and VO5 Shampoo and Conditioners for $0.89.
Kroger – Faithful Provisions shares this week's Kroger grocery coupons, including Hass Avocados for as low as $0.12 each when you buy two after both coupons, Suave Deodorant for $0.50, and Gillette or Old Spice Body Wash for $0.99, and Crest 3D White, Complete or Pro-Health Toothpaste for $0.50.
Wegman's – This week's Wegmans coupons and deals will be up later today.
Harris Teeter – This week's Harris Teeter grocery coupons will be posted later today.
Trader Joe's – Healthy Life Deals shares this week's Trader Joe's deals, including Oregon Chai for $1.99, Rudi's Organic Hot Dog Buns for $1.99, Applegate Farms Smoked Turkey for $2.94, and Tofurky Smoked Slices for $1.54.
Giant Eagle – Lady Saving shares Giant Eagle coupon deals including Weight Watchers Smart Ones Entrees for as low as $1.33 each after catalina, Classico Pasta or Pesto Sauce for $1.42 when you buy six after catalina, and Cookie Crisp for as low as $1.50.
NEX – Military Wives Saving posts the best grocery deals at the Navy Exchange each week.
Grocery coupons – Get the latest grocery coupons from Coupons.com.
Redplum coupons – Get the latest coupons from Redplum.
New to coupons? Check out Bargain Babe's post on coupon clipping basics. If you want to take advantage of these deals, make sure to save the coupon inserts you receive in the mail or with your Sunday newspaper. Here's a great suggestion for how to handle coupon organization.