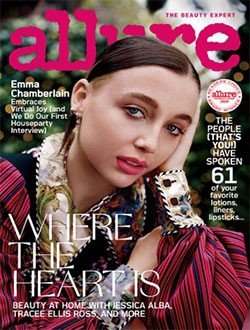 Free Subscription to Allure Magazine — Click here to begin your complimentary subscription to Allure Magazine, courtesy of Mercury Magazines. Available for a limited time. 
Free Sample of Artemis Dry Dog or Cat Food — Get a free sample of Artemis dry dog or cat food by typing your request into the "Products Requested" box on the form. You can shop first to see which product would be best for your pet. Available while supplies last.
Free Key at a MinuteKEY Kiosk — Use the promo code FJUL000000 at a MinuteKEY kiosk to make a free key. This promo code is valid for the first 25,000! Click here for more info.
Free Chance for Adidas Product Trials — Sign up as an Adidas Product Tester for the opportunity to try Adidas Products for free. (You'll be requested to return any products via a self-paid mailer). Click here for more info. 
Free Subscription to LEGO Life Magazine — Sign up for free for LEGO Life Magazine which will arrive 5 times during the year. It's geared toward ages 5-9 and packed with fun comics, activities and tips. Available for a limited time.
Free Sub & Drink at Jersey Mikes — Get a delicious meal from Jersey Mikes for your birthday after you join the Jersey Mikes Email Club! Click here to get started!