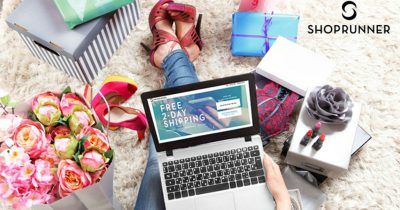 Free 2 Day Shipping with ShopRunner at Many Stores–Click here to sign up for ShopRunner for free! You'll get free shipping at lots of major websites.
Free Espresso Drinks at Starbucks Pop Up Party-This sounds amazing! Starbucks is hosting surprise pop-up events across the country with free drinks! Click here for more details. The event starts today and ends 12/31.
Ginger Recovery Strengthening Conditioner-Sign up here for a free sample of Garnier Whole Blends Ginger Recovery Hair Strenthening treatment. This is available only while supplies last.
Free 8-Pack of Arrowhead Mountain Sparkling Water- If you are in California, Washington, Idaho, Oregon, Montana, Wyoming, Colorado, Utah, Arizona, New Mexico, Nevada, Alaska or Hawaii, you'll qualify for a free 8 pack of Arrowhead Sparkling Mountain Spring Water! Click here to request your coupon. 
Free Capri Blue Volcano Mini Tin Candle–Look for the "Get Offer" box on this Facebook post and submit your details to request a free Capri Blue Volcano Mini Tin Candle. Available for a limited time, while supplies last.
Free 24/7 Live Feed of Santa's Reindeer-How fun is this? Check on Santa's reindeer any time of day or night. Feeding time is every day at 11am, 6pm, 9pm EST and weekends at 6pm EST. Click here to check it out!