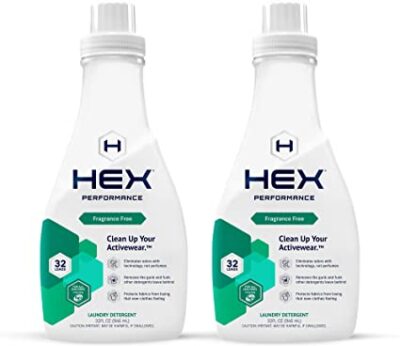 Free Sample of HEX Performance Laundry Detergent — To request a free sample of HEX, Performance Laundry Detergent follow them on Insta and then you'll be able to fill in the form with your request. 
Free Schär's Greatest Hits Collection Sample Box — What a great sample box! Click here to request your free Schär's Greatest Hits Collection Sample Box including tasty Bagels, Honeygrams, Table Crackers, and an awesome playlist. Available to new email subscribers only.
Free Month of Adventure Academy — Sign up here for your complimentary month of Adventure Academy, an online learning program for ages 8-13. Available for a limited time.
Free Ritual of Namaste Glow Anti-Aging Day Cream and Serum Sample — Click here to enter your email, then scroll down to the "get this offer" button to request your free sample. Available while supplies last.
Free Biofit CBD Orange Cream Isolate Oil and Mint Chocolate CBD Isolate Oil Samples — Click here, look for the "unlock your free sample" banner and proceed to check out for free samples of both of these products!
Free Kindle copy of The Little Guy (or The Motor Scooter): The story of a diminutive soldier in the rear with the gear — Click here to download this kindle book for free from Amazon for a limited time. Make sure your total is still $0 before completing the checkout process. 
Free 2 Year Subscription to Cosmopolitan Magazine — Click here to begin your complimentary subscription to Cosmopolitan Magazine, courtesy of Mercury Magazines. Available for a limited time, while supplies last.
Free 2020 National Parks Entrance Days — Just to remind you, today (November 11) is free entrance to all national parks in honor of Veteran's Day. Click here for details. 
Free Gift Card for iPhone users — If you are willing to Download the MobileXpression app to your phone, you can earn a gift card after only one week. More rewards will be available if you continue to use it beyond that week. Click here to get started. 
Free $20 Credit to Thredup — If you have never tried Thredup, here's your chance to get $20 to spend on gently used name brand clothing items! Click here to redeem your $20 credit and start shopping. Available for a limited time, while supplies last.
Free Annie's One Pot Pasta from Publix— Click here to load this coupon to your account (you'll need to be logged in). This offer expires 12/15 and must be redeemed in store.
Free Banfield Pet Hospital Office Visit & Consultation–We used this with our puppy and it was great! Complete the form, print the coupon, and redeem at your local Banfield Pet Hospital for a free office visit and veterinary consultation.
Free Where is Bear Book–In the dropdown menu "Material Type" choose option "Book" and search for the code 300073 to add this sweet free children's book to your cart. Available for a limited time.
Free Streaming Live TV & Movies from Redbox — Did you know there was lots of online content to stream from Redbox for free? Click here to check out the selection from channels like TMZ, USA Today and FailArmy. 
Free

Little Men: Including Good Wives (Puffin Classics)
Kindle Edition from Amazon — This is one of my favorite classic books, and it's available for free download right now courtesy of Amazon! Click here to download Little Men by Louisa May Alcott; make sure your total is still $0 before checkout. 
This post contains affiliate links.