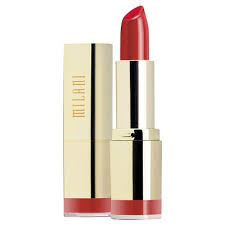 Free Milani Lipstick Giveaway on July 29th-Poshly is giving away 20,000 free Milani Lipsticks in honor National Lipstick Day, July 29th. You'll need to register ahead of time by clicking here in order to qualify for the big giveaway!
Free Cup of Green Valley Creamery Yogurt-Submit your details here and you'll receive an emailed link for a coupon redeemable for a free Green Valley Creamery Yogurt. Available while supplies last.
Free Beauty Products from Conde Nast–Sign up to review beauty products in exchange for freebies and special offers. Spots are limited, so don't wait to submit your application for review.
Free PetSmart Sample Saturday Event-Visit your local PetSmart this Sunday July 6th from 12-3pm for tons of free puppy and kitten food samples, free pet stylist consults and more fun! Click here for more info. 
Free 5-Flavor Ener-C Sample Pack–Sign up quickly to be one of the first 500 entries. You'll receive a free Ener-C Sample Pack including 5 different flavors.
Free Sample of Depend Sihoutte and Silhoutte Active–Click here to request your free samples from Depend: Depend Silhouette and Silhouette Active! Click the "yes" bubble and fill in the form near the bottom of the page to complete the request.
Free Book from LifeWay Summer Reading Program (for Kids)–Click here to get all the details. Once you complete the reading program, you'll get to choose from one of nine different books plus a free Bible! Prizes are shipping to your door!
Free Blizzard from Dairy Queen-Download the app here and get EXCLUSIVE DEALS on favorite Fan Food including an offer for a free Blizzard to start you out. Available for a limited time.