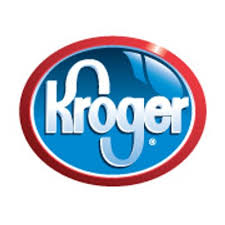 Free Kroger Tortilla Chips at Kroger & Affiliates-Click here to download your ecoupon for a free bag of Kroger Tortilla Chips (any variety 10 oz. package). Coupon is redeemable through 3/25/18.
Free Redbox Game Rental-If you reserve a game online or through the Redbox app between now and March 12th it will automatically be FREE! Click here for more info. 
Free Sample of Little Nut Banana Nut Butter Blends-Click here and fill in the form to try a free sample of Banana Nut Butter Blends. Yum!
Free Sample of Better Blends Essential Oils-Here's your chance to try some essential oils for free! Fill out the form at the bottom, choose up to three oils to try and submit to get your free Better Blends Oils samples. Available while supplies last.
Free Subscription to Weight Watchers Magazine-Click here to begin your complimentary subscription to Weight Watchers Magazine courtesy of freebizmag.com. Available for a limited time, while supplies last.

Free $10 to spend at Lane Bryant-Available again! Text TRENDY to 552255 for your code good for $10 off any purchase at Lane Bryant with no minimum required. The code is good through 3/14/18. 
Free Window Birdhouse at Home Depot-This make and take workshop is happening on April 7th from 9am-12pm. Click here for more info and to sign up. 
Free Subscription to Seventeen Magazine–Get your fix of fashion, dating, beauty and health tips from Seventeen Magazine. Click here to begin your subscription courtesy of ValueMags.
Free Subscription to Good Housekeeping Magazine–Click here to begin your free subscription to Good Housekeeping Magazine, courtesy of ValueMags. Available for a limited time!
Free Sample of Pantene Foam Conditioner at Sam's Club-Get your free Pantene Foam Conditioner sample at the Freeosk at Sam's Club while supplies last! Available at participating locations, while supplies last.
Free Chobani Greek Yogurt-Click here to get your coupon for a free Chobani Yogurt. Free offer void in LA and NJ and where otherwise prohibited or restricted. Coupon is valid for a free participating products: 5.3oz. Chobani Greek Yogurt, 3.5oz. Flip, 10oz. Drink or Smooth (2-Pack). Offer valid through March 25, 2018 or while quantities last.
Free Patagonia Stickers–Click here to request your 2 free stickers from Patagonia. If you have trouble accessing the site via mobile, try a desktop computer.
Free Fishing Days 2018-Click here to find out when your state offers free fishing days, when you can take your family fishing without a license thanks to National Fishing and Boating Week. 
This post contains affiliate links.