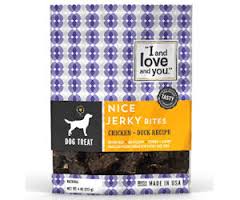 Free Sample of Naked Essentials Jerky Bites or Kibble- While supplies last, click here to request your sample! Always real meat first and never any fillers or anything artificial. (You might need to order from a desktop, mobile forms might not allow you to submit).
Free Subscription to Family Circle Magazine– Thanks to ValueMags, you can start your free Family Circle Subscription right now by filling out this form.
Free Coffee at Wawa on Fridays in March– Today is another free coffee Friday at Wawa! Click here to sign up for their rewards program and claim your cup of coffee!
Free Subscription to Field & Stream- While supplies last, you can request a subscription to Field & Stream by filling out this simple form. 
Free Tostitos Salsa for Kroger & Affiliates– Today only, Kroger & Affiliates members can download a free coupon for Tostitos Salsa. Coupon available today only but redeemable through 4/9.

Free 3 Issues of Highlights Magazine- Select your choice of magazine and complete the form. Use the promo code: GOLDEN to receive three for free while supplies last! 

Free 30 Day Trial of Norton Anti-Virus– Click "get started", fill in your information and answer the questions to start your free 30 day trial. No credit card needed!
Free Better Homes & Garden Magazine- Get your free subscription to Better Homes & Gardens while supplies last. Click here! 
Free Sample of Enfagrow Toddler Next Step Formula- If your toddler is 12 months or older you can qualify for a 10 oz sample while supplies last. Click here to request your sample!
Free Tickets to "Gifted"– Free tickets to the new movie "Gifted" are available to viewers in select states. Click here to find out if you qualify for this offer! Available in select markets only.
Free Birthday Item at Ulta- Become a member of Ulta Rewards program and receive a free item on your birthday. Click here to join! 
Free Savings Fitness Booklet– This Free Savings Fitness Booklet contains wisdom on preparing for retirement and a guide to creating your personal savings plan. Simply add to cart and checkout. Available while supplies last.
Free Grillaholics Wristband- Complete the form to receive your wristband along with recipes and special offers!
Free BJs Wholesale Club 90 Day Membership- Click the "Get a free 3 month membership" button on the bottom right of your screen to sign up for this offer!
Free Lemi Shine Product–Join Club "Clean Freak" for your free Lemi Shine product while supplies last. 
Free Orvis Fish Stickers- Send away for your free stickers by clicking here! Available for a limited time.
Free Ella's Kitchen Lil' Foodies Club Goodies– Your starter pack contains stickers, a coupon, a first foods wall chart, and an adventure map. Limit one per mailing address. Sign up here to get your free starter pack!
Free Reidea Essential Oils Diffuser– Receive a free Reidea Essential Oils Diffuser in exchange for referring friends! First come first serve, and available only to the first 50 participants. Click here for all the details. 
Free $3 Credit for Kmart or Sears- Register or log in with Shop Your Way and enter the contest to receive your free credit. It may take up to 24 hours for the credit to be applied to your account.
Free Subscription to Popular Science Magazine- Grab this free subscription when you sign up through ValueMags, courtesy of SampleStorm. Click here to request your subscription!
Free Zenda Naturals Tweezers & Pumice Stone- Sign up here with Zenda Naturals and refer 10 friends to earn your freebies! For a limited time only.
Free Stouffer's Seasoning Wraps or Sauce Duos– Get your free coupon good at Meijer's, when you register or log into Meijer mPerks. Valid through 3/24/17 or while supplies last!
Free I *heart* birds Decal– Cornell Labs is offering this I *heart* birds transparent decal for free while supplies last. Click here to request your decal! 
Free Blue Nile Ring Sizer– Click "Request a Free Ring Sizer" and fill out the form to get this helpful freebie!
This post contains affiliate links.