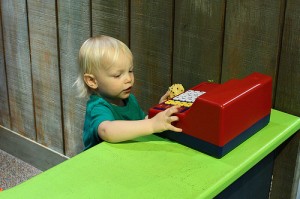 According to a recent USA Today story, many retailers' return policies are changing and those wanting to make returns must take note. The National Retail Federation indicated retailers estimate that nearly 13 percent of items returned without a receipt are fraudulent and this is why many are hesitant. So what's their best advice for making a return?
"Approach the salesperson pleasantly, throw yourself upon their mercy and just be polite," said Tod Marks, senior editor for Consumer Reports to USA Today. "How you carry yourself can be as important as a receipt at this time of year."
Being polite and friendly with salespersons has always helped me make returns less time consuming. Like Bobbi, who shared her tips for returning items, I must be completely satisfied with my purchase if I'm shelling out the big bucks. Here are five tips to help you make a return less painful.
1. Know your rights – Visit your state's Department of Consumer Affairs website or the Federal Trade Commission (FTC) to learn how much time you legally have to make a return. In California, stores must have a return policy of at least seven days. Needless to say, most stores here give you more than seven days to make a return, usually 30 days. Be aware that when you are buying from an online store, you are subject to the laws from where the store is located, not where you live.
2. Keep proof of purchase – Having a receipt will always makes things go smoother, but if you can't find one, there's still hope. When making purchases, I do not like using cash because there is no way of tracking such a transaction. Instead, I use my debit card. Transactions on debit or credit cards can be found at the stores' registers and can be used as a proof of purchase.
3. Don't open the box or remove tags – Some stores require items to be in their original packaging, so whatever you do don't open anything you are considering returning. Of course, there are exceptions like shoes. Most stores will take shoes back as long as the soles are clean. If all else fails, try swapping or trading items you can't return.
4. Know the store's return policy – Always ask the clerk about the stores' return policy before paying for the item. Some stores actually have a high re-stocking fee for returned items. Before you buy, also make sure the item isn't being sold as is or is a final sale or you won't be able to return it.
5. Explain your situation – If you are a loyal customer at a store, you may be able to get store credit if you've lost a receipt or have no way to prove the purchase if you paid with cash. It may take more time to process the return, but don't lose your cool. Politely ask to speak to the manager as many salespersons aren't able to negotiate returns. When you speak to the person in charge, be clear and honest about the reasons for the return.