I've written about my love of essential oils before. Since then, I've been finding more and more uses for them. And since I want you to find more uses for them, too, I have a special giveaway from Got Oil Supplies today!
Last winter I started using essential oils to make lip balm and lotion sticks. I get incredibly dry skin in winter, but I've always hated applying lotion to my skin. I just have some kind of sensory prejudice against it. My daughter also gets painful cracked, rashy skin on her hands every winter. So when we started using the lip balm and lotion sticks, I couldn't believe how well they worked. My daughter's hands cleared up in a matter of days, and I didn't get my usual eczema flare-ups on my legs.
Since winter is on its way (well, in theory . . . it's going to be 100 degrees here in Southern California tomorrow), I decided it was time to make a new batch. Luckily this DIY couldn't be simpler.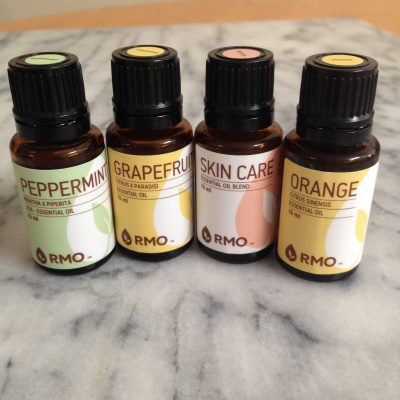 You need the same basic supplies for both the lip balm and lotion sticks: coconut oil, beeswax pellets, and shea butter. I know those last two may sound a little exotic, but they're not expensive and you can buy them right on Amazon. Of course, you'll also want your favorite essential oils. For lip balm, I like using peppermint, orange, or grapefruit. For the lotion sticks, my absolute favorite is Skin Care from Rocky Mountain Oils. You also can't go wrong with lavender.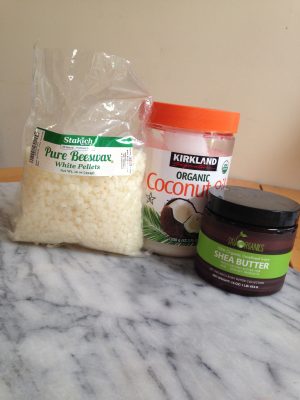 To make the lip balm, you want to use equal proportions of coconut oil, beeswax pellets, and shea butter. To make about 6 .15 oz tubes:
1 TB coconut oil
1 TB beeswax pellets
1 TB shea butter
Several drops essential oil of your choice (I should count this out sometime; basically I just keep adding drops until everything smells nice. I'm guessing it's around 10 drops.).
I put all the ingredients in a glass jar and put it in a small pot partly filled with water. Put it over medium heat and using a disposable wooden chopstick (or spoon, if you don't mind a little extra clean-up), stir the ingredients until everything is melted. Remove from the heat and add your essential oils. Using a pipette or dropper, fill your lip balm tubes. (Or do what I do and very carefully pour. I can't promise none will drip down the side the tube.) Let them cool completely before using.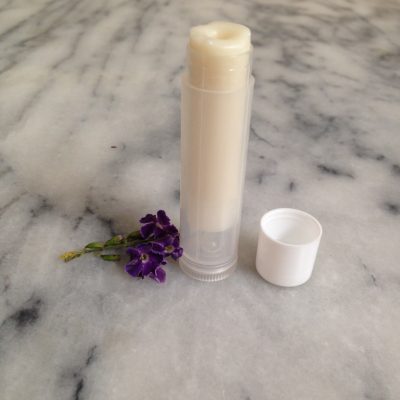 To make the lotion sticks, you do exactly the same thing, just with larger amounts of each ingredient. To make about 6 sticks:
1/2 cup coconut oil
1/2 cup beeswax pellets
1/2 cup shea butter
Essential oils of your choice.
Again, mix everything in a glass jar while it melts in a pot of water over medium heat. When it's completely melted, add your essential oils and pour into your stick molds. Let them cool completely.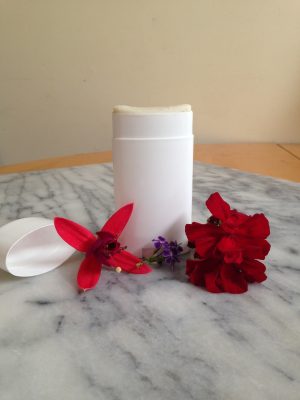 That's it! As I said, it couldn't be easier. It's one of those DIYs that makes you wonder why you've been buying these products all your life. And the fact that they work so well is just icing on the cake!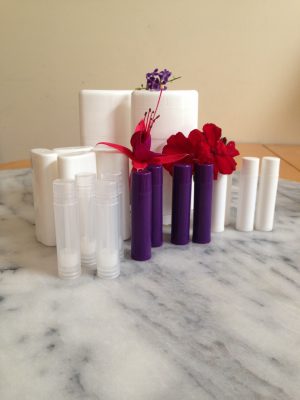 Now for the giveaway: Got Oil Supplies has very generously sent me a collection of lip balm and lotion stick tubes – including adorable travel size lotion stick tubes – to give to you! Got Oil Supplies has just about everything you've ever wanted for your essential oil uses. Roller bottles, diffusers, jewelry, labels, pumps, droppers, jars, carry bags . . . seriously, they have everything.
Enter to win this collection of lip balm and lotion stick tubes!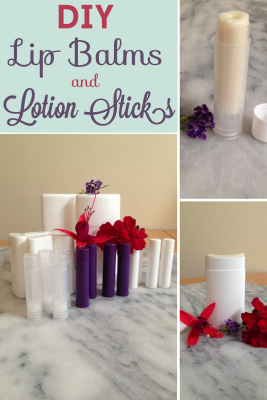 All opinions expressed in this post are my own.
This giveaway will end on Oct. 30, 2017 at midnight PST. Winners will be drawn via Rafflecopter. Winners will have 48 hours to reply before I draw a new winner. You must be at least 18 years of age and a resident of the U.S. to win. Giveaway is not affiliated with Facebook & I release them of liability. Winner will be posted in the Rafflecopter widget.

This post contains affiliate links.